NBA YoungBoy is the real MVP in hip hop with the ladies.
NBA YoungBoy got more than just new music on the way; he also has a daughter on the way. The rumors have been circulating for a few weeks that his ex-girlfriend Kay Marie is pregnant, and now in a recent Q&A on IG, YoungBoy seemingly confirmed that he is super excited to have a daughter on the way, after having already fathered four sons. This will be the 20-year-old rapper's 5th child as he currently has 4 boys with different baby mothers.
His alleged new baby mother is his ex-girlfriend KayKay, who he was spotted with over the summer. It seems a quick Q&A was done on Instagram, and a question was posed, "How do you feel about YB having a daughter?"
The reply from NBA cemented the fact that something is cooking, "Proud. That was a goal."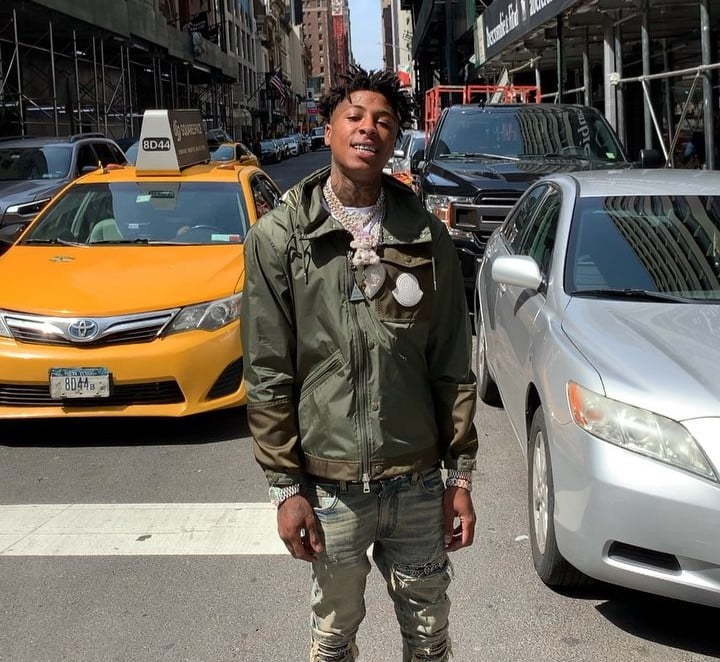 While Kaykay has not officially confirmed the pregnancy, she has been dropping hints that allude to the fact that she is indeed pregnant, and she is carrying a beautiful baby girl.
Her recent pictures show that she is putting on a bit of weight in her mid section and her face.
Yesterday she tweeted, "Ya'll gonna hate me." Many fans have concluded that he has to do with the fact that she is pregnant with the rapper's child. She also tweeted, "June [worried emoji]" which has all the fans guessing it is her due date, which would make her approximately 3 months pregnant. She did also tweet a few pink heart emojis, but it is unclear if this would be in relation to her pregnancy rumors or products from the Lioness Lush brand.
One of the rapper's current baby mothers who goes by LovingJR_ also tweeted messages fueling the rumor, "Congratulations to all y'all." She continued, "Now can ya'll believe that I moved on? I be cooling."
If all the hours of decoding that the fans have put in are true, then congratulations are definitely in order for NBA YoungBoy and his new baby mama.