DaBaby's interactions with fans just keeps getting better and better.
DaBaby ironically has become one of the best celebrities a fan could hope to run into. While he used to be known for fighting fans and having security put down anyone that tried to approach him, the "Suge" rapper seems to have softened his approach and shows fans major love — from kids selling candy on the street to single moms who've shown up to his pop-up appearances. His latest act of kindness went viral once more after an overly excited fan tracked him down inside a gas station.
Video shows the fan explaining to the person recording that she "didn't want to scare" DaBaby, but she was really hoping to meet him. She explained that she drove to D.C. for his show that ended up being rescheduled, so she missed it and had to travel back home to go to work. According to Echostage, DaBaby was supposed to perform in D.C. last Saturday, Dec. 7, but it was moved to the following day, so the video appeared to have been taken over the weekend.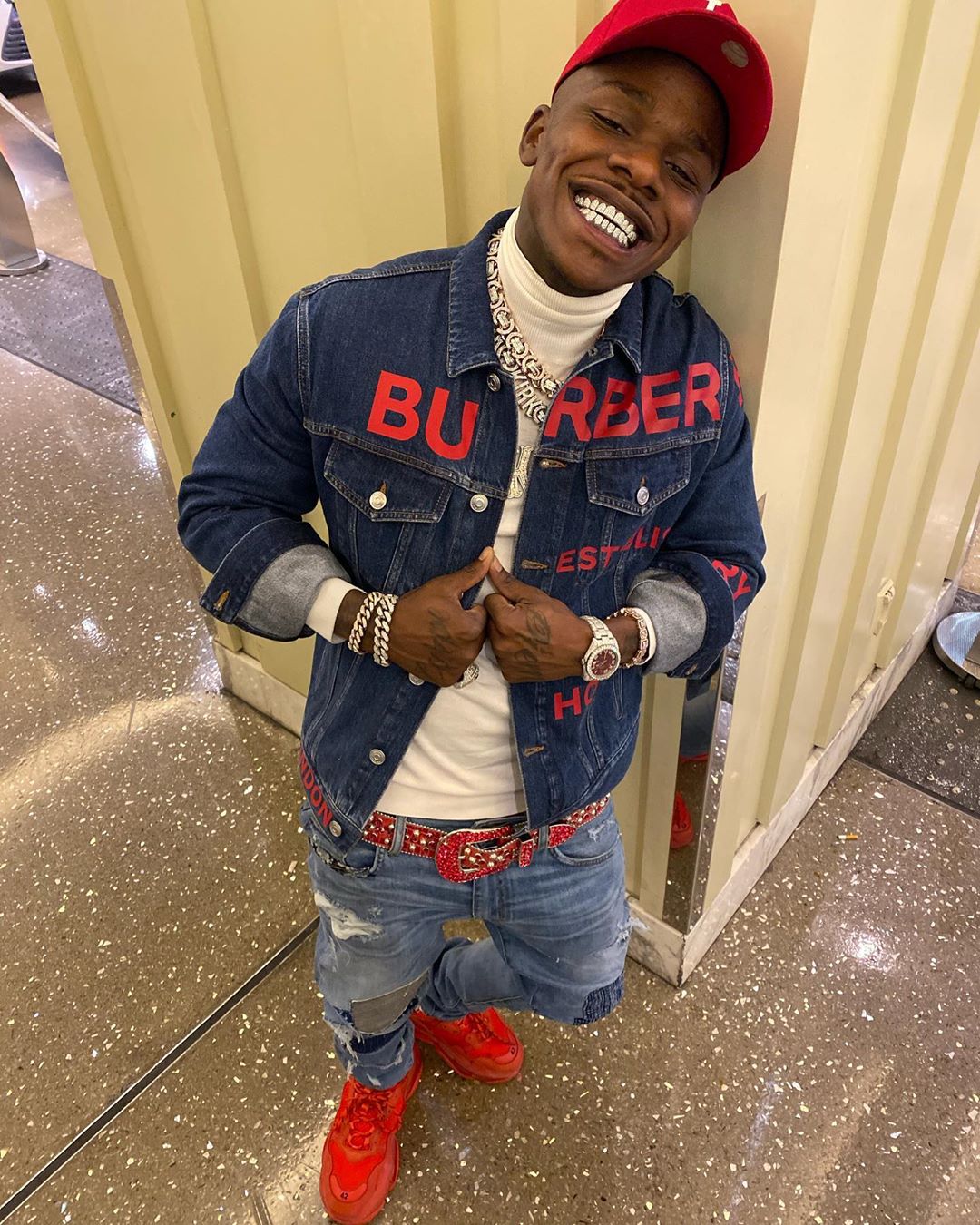 "I just wanted a soda. Now I just want a hug," she said before the camera person walks around the corner and shows hows DaBaby hiding in the snack aisle of the gas station. But he then pops out in front of the fan and stretches his arms out for a hug. You can hear her scream, "Oh my god!"
The Charlotte rapper jumps into her arms, literally… like a baby. The fans hilariously held him up for several seconds before she started crying. "We gone get some gatorade, come on," DaBaby tells her. "I'm about to take your a** to the car," she says and finally puts him back down onto the floor. She continues to shake from excitement saying she spoke that moment into existence. "It's the f**kin BABY!," she says right before the video ends.
You can watch the sweet exchange below.
LMFAO yo this nigga is crazy, he jumped in her arms like a kid RT @xfineassRell: She had @DaBabyDaBaby hiding from her ???? pic.twitter.com/fS742LVxkk

— Kristian (@BKristian5) December 11, 2019