50 Cent said his 2 cents on Harvey Weinstein's $25 million settlement with his accusers, calling it a "money grab."
Dozens of women came forth in October of 2017 to disclose the accounts of sexual abuse they had suffered at the hands of the Hollywood mogul. The accusations stretched across the last three decades, with numerous high-profile actresses revealing that Weinstein had acted inappropriately towards them on movie sets and in production meetings. The entire saga promoted the #MeToo movement in which women — and even men — across the board divulged that they had experienced sexual harassment and assault in a bid to show the enormity of the problem, as well as encourage solidarity and support.
Gwyneth Paltrow, Ashley Judd, Angelina Jolie, Uma Thurman, and Lupita Nyong' o were amongst the famous names who raised their voices and said they, too, had been victimized by Weinstein.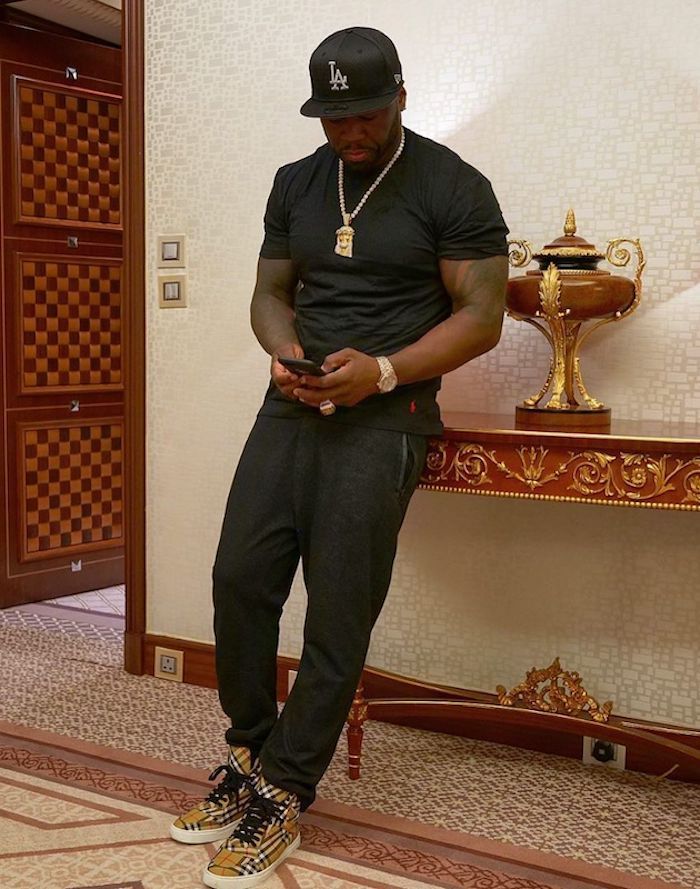 Attorneys for the 67-year-old yesterday reached a $25 million settlement deal with the more than 30 actresses and former employees that will see each of them receive a share of the payout not amounting to more than $500,000. According to the agreement, Weinstein will not be required to admit any wrongdoing, and the insurance companies which represent his now-bankrupt studio, The Weinstein Company, will fit the bill, meaning that the producer has gotten off almost scot-free.
For the number of victims who came forward and the amount of social awareness which the entire matter created, it is questionable whether justice has really been served.
One person wondering that, is 50 Cent. The Power actor, who is known for sometimes making light of controversial topics — and even adding a few extra stirs to the pot — took to the 'gram where he shared a screenshot of the news item, courtesy of the New York Times Insta page.
"Damn so this sh*t was a big money grab," was his caption that is likely to elicit some backlash from women's rights groups — and potentially anger half of the female population in Hollywood.
50 Cent previously weighed in on the #MeToo movement when he had a spat with Power producer, Randall Emmett, who he claimed owed him $1 million. 50 Cent took the situation to social media, where he alleged that Emmett's relationship with his girlfriend, Lala Kent, had many #MeToo vibes, and went as far as saying, "There's no difference between Harvey Weinstein and Randel Emmett!"
Well, except, Emmett only had to pay $1 million instead of 25.