Lil Wayne fans have been waiting for the rapper's impending album for a while now, and he finally offered an update.
A few months ago, it was announced that Lil Wayne was coming out with a new album called "Funeral." The project that was completed in August was first slated to be released before the end of this year. Recently, Lil Wayne was seen shooting a music video with Lil Baby for their collaboration "I Do It," which will be on Tunechi's Funeral album. Wayne recently said in an interview with XXL that he is a big Lil Baby fan and that the rapper's voice reminded him of his when he was younger.
Lil Baby took to Instagram to share a shot of himself, and Lil Tunechi, on what we can only assume, was the set of their music video. The rapper captioned the photo, "Rare Pic Of The GOAT An The Baby GOAT," with some exclamation point emojis.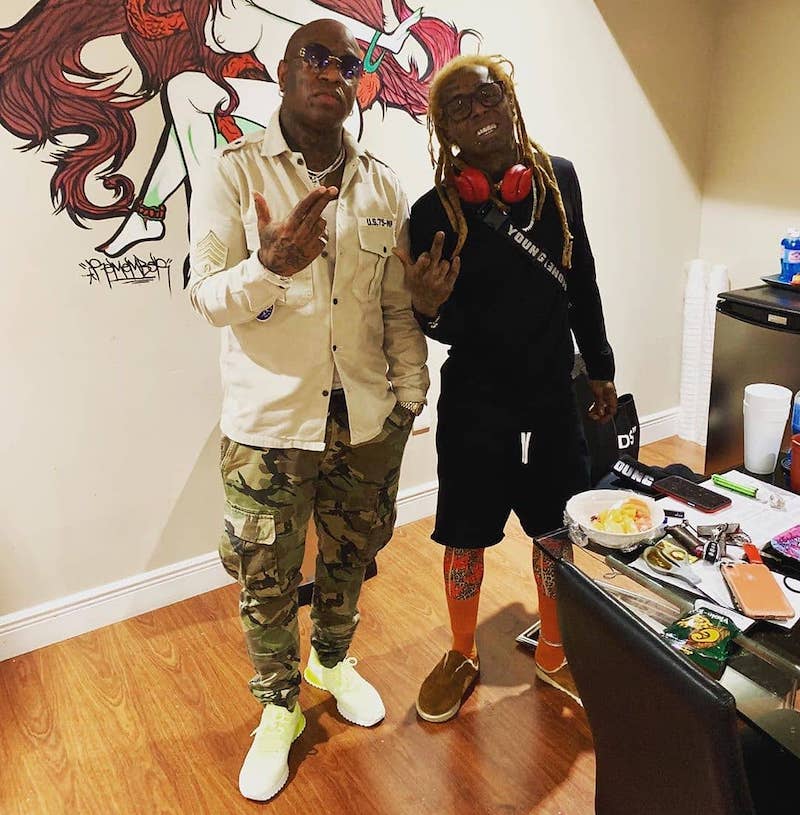 Wayne is also said to be working with top producer London On Da Track and rapper Big Sean for the album as well. While everyone is gearing up to see and hear all this new content from the Young Money co-founder in short order, it looks like we might actually be waiting for a couple more months.
A fan decided to slide into Tunechi's DMs and ask for an update on his upcoming body of work, and the YM rapper actually responded. "Weezy what's good! Kan we get a update on da album? I mean anything, artwork, trakklist? Just anything mane," a user that goes by the IG handle @acpriced wrote to the rapper in a direct message. Wayne replied, "Feb my G," around an hour later.
Well, we know Weezy's album is done, we know he is working on visuals, and now we have an ETA to look forward to. We can't wait to hear what the rapper has in store for us in 2020.