Lil Baby says Lil Wayne is the GOAT, aka Greatest of All Time, hints they have a new collaboration on the way.
The two Lil rappers have teamed up for something big, at least that's what you have to speculate when Lil Wayne and Lil Baby gets photographed together. The photograph posted on Lil Baby's Instagram page seemingly captures the two shooting a music video. Baby is dressed in a fire inspired track suite while Wayne is decked out in a full black leather jacket and dark jeans. Tha baby captioned his image saluting Lil Wayne and himself, "Rare Pic Of The GOAT An The Baby GOAT."
The fans are clearly anxious for the collaboration with many people sending love Wayne's way, praising him for starting today's generation of rap.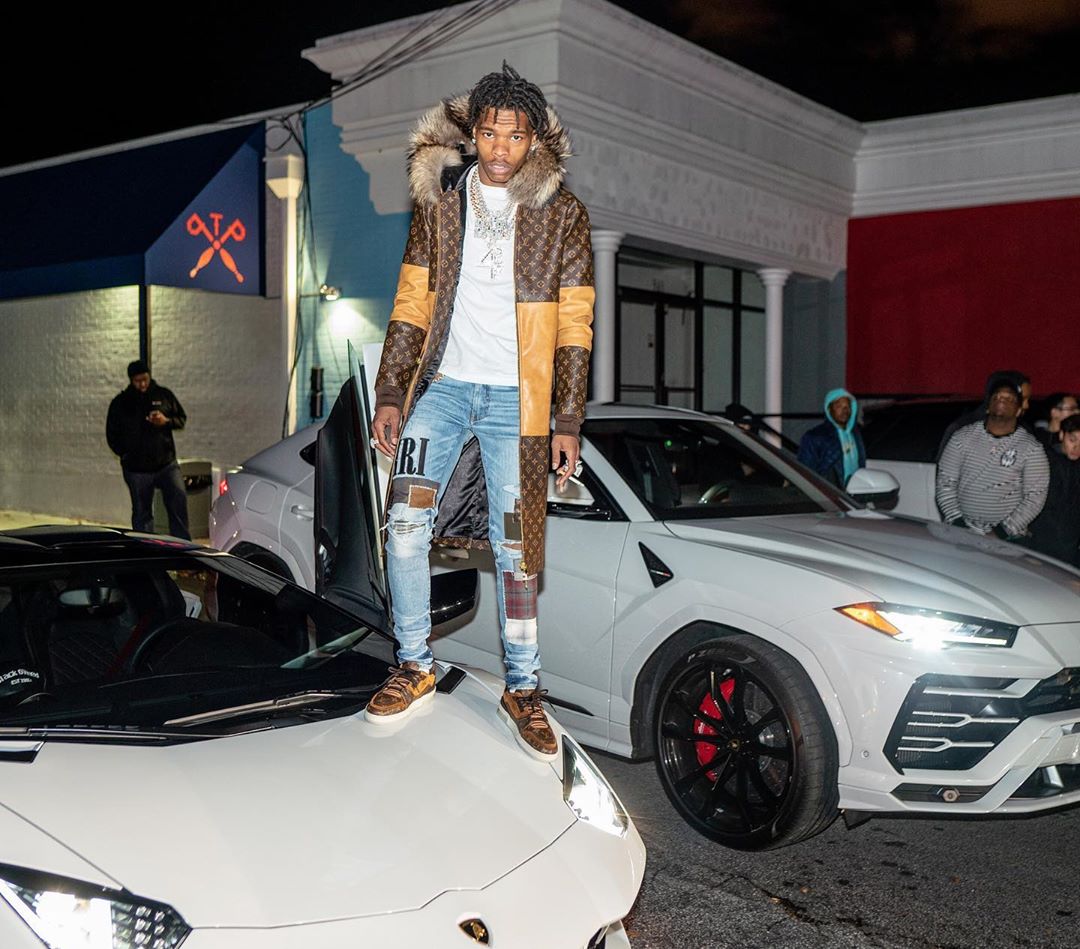 Lil Wayne, whos is now 37 years old clearly agrees with critics who have concluded that he created the trap/rumble rap tactic, currently employed by a majority of new rappers. Earlier in the year, the BBC platform released an article that claimed Young Thug was the pioneer of the new sound and the most influential rapper of the 21st century. Wayne was clearly not in agreement with the bold statement and tweeted to set the record straight that he deserved the title. He tweeted, "Me, that's who."
His rival Young Thug, who is Baby's mentor, even supported Wayne when he replied to his tweet with one powerful word showing respect, "Facts [Blessing and Prayer emoji].
In October, Lil Baby opened up on the cover story for XXL, to let us know that he owes a lot to Thugger, who practically paid him to start rapping. Baby recounted, "He literally paid me to leave the neighborhood. [He said], 'Bruh you can rap, you got it. You could be next. You gotta leave the' hood… I' ma pay you to come to the studio.'"
Even with the love Baby has for Thugger's, he was still able to acknowledge Wayne as the Greatest Of All Time. To be honest, word of this collaboration is not new as Wayne revealed that Lil Baby would be featured on his Funeral album, which is set to be released before the end of 2019. The last update we got was that the album was finished. Therefore, they may just be adding the finishing touches and getting a few videos done.
Sadly, there has not been any concrete information on the actual track, but we are expecting more flames than what's on Lil Baby's tracksuit.