DaBaby gets a major co-sign from Drake in Toronto last night.
DaBaby dropped into Toronto for his Kirk Tour and was even greeted on stage by the 6 God himself, Drake. On Tuesday, the North Carolina rapper had some issues at the airport as customs held him for over 3 hours. In his usual comedic tone, he pleaded with Drake to give a helping hand. While Drake does not have much control over what takes place at the ports, he does have some level of power on the hip hop scene.
The Toronto rapper hopped on stage during Dabbay's performance, and it sent the crowd wild. He showed the KIRK rapper a lot of love upon entering the stage. "2018, 2017, I used to watch you rep your city, I used to watch you love your city. And look, we don't say this to each other enough as rappers but I wanna say congratulations. You're killing this," he mentioned has he dropped some blessing on the young rapper.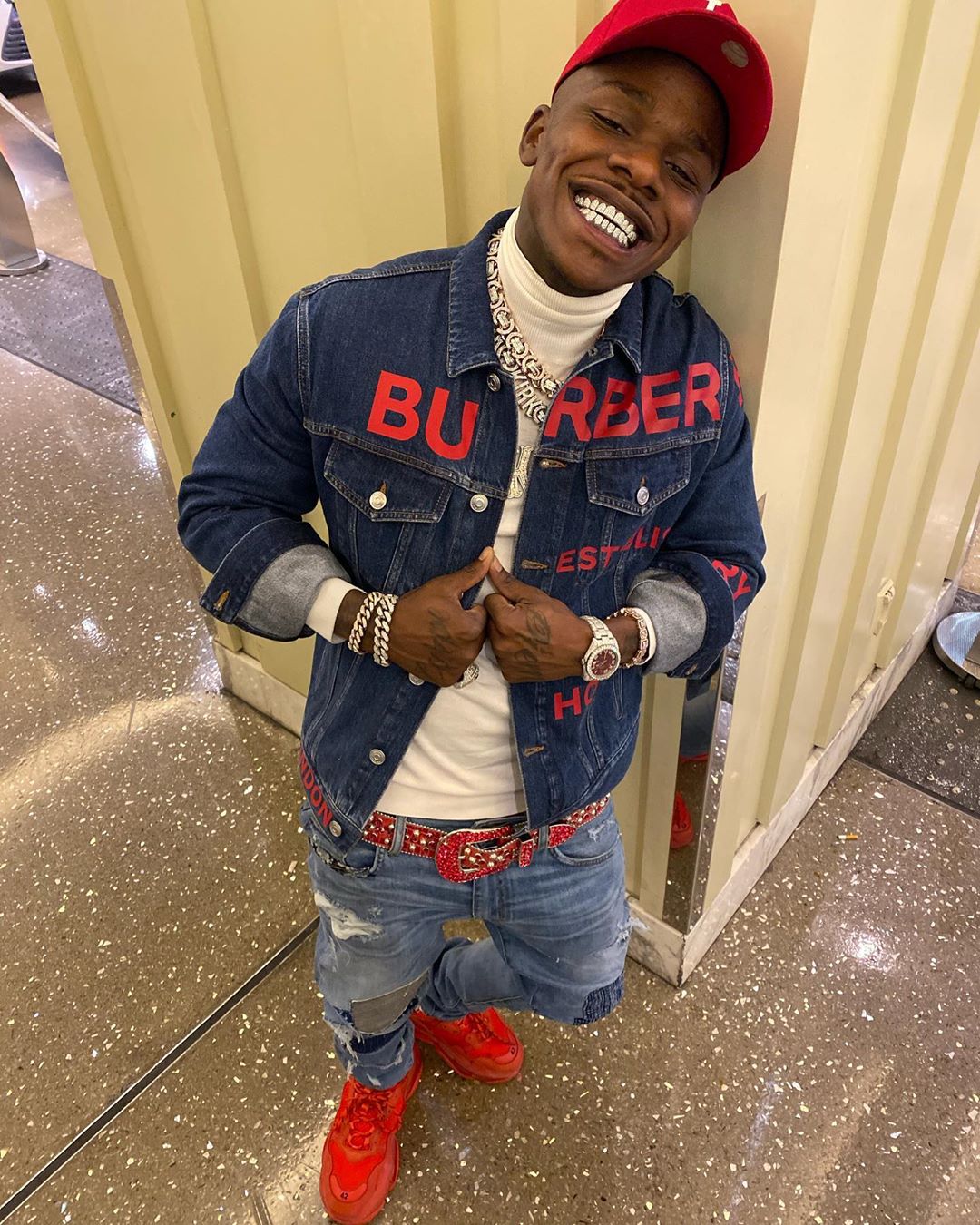 The two shared a little bromance on stage with a hearty hug before Champagnepapi proceeded to deliver his hit track featuring Rick Ross, "Money in the Grave." Directly after performing, the "Gods Plan" rapper told fans he was going home and mentions that he is heading back to his crib to finish his upcoming album, which should be available next year.
These were his exact words, "I love you with all my heart. I'mma go back to the crib and try to finish this album up so we can turn up in 2020."
Along with a co-sign from Drake, we could see DaBaby on Drake's new project. The "Suge" rapper had this to say before Drake left the stage, "Toronto, I'm tryna pull up on Drake and drop a verse on the muthaf**kin' album. DaBaby has had a terrific 2019, and a feature on Drakes album could be just what is needed to reach a bigger audience in 2020.
The KIRK tour continues in the US with the next Canada stop takes place in Vancouver on December 13, 2019.