Juice WRLD gained 3 million new followers on Instagram the first 24 hours of his death.
We have seen it time and time again, when someone's fame and popularity increases after their death. This is usually if more shocking if the victim was a celebrity and if they passed away at a fairly young age. The recent passing of Juice follows on the heels of other tragic deaths such as Nipsey Hussle, Mac Miller, XXXTentacion, and other acts all seemed destinated to make a huge impact on the musical scene and hip hop community on the whole. One strange phenomenon that seems to follow all these deaths is the rapid increase of the artist's online presence.
Since the passing of 21-year old Juice Wrld on December 08, 2019, his Instagram account has seen a rapid increase in the number of followers. The numbers grew exponentially, reportedly clocking over 5 million new followers. Is this a good thing, furthermore, what is the reason for the rapid growth?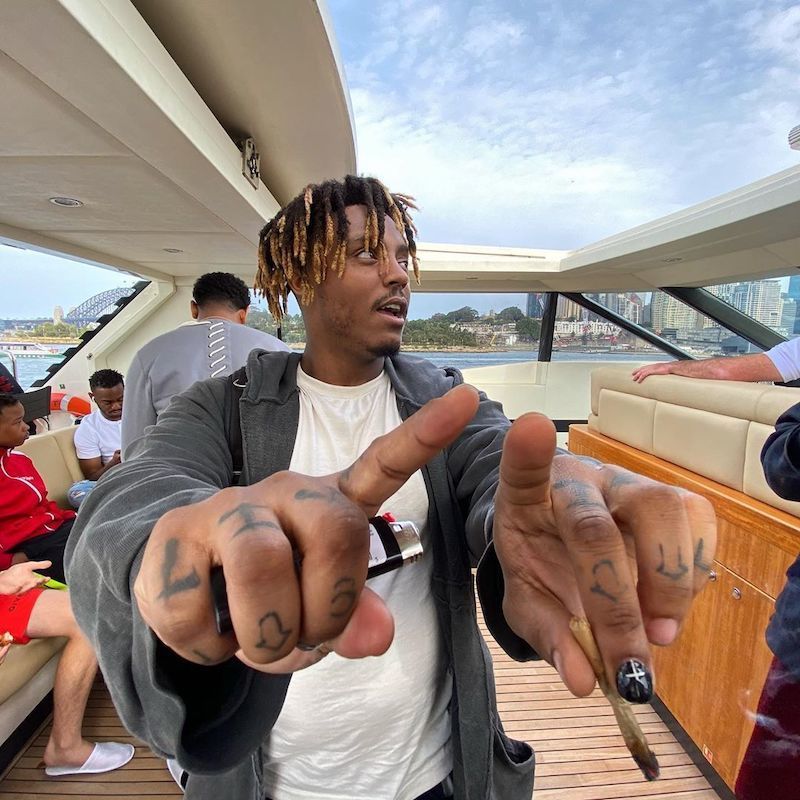 Many critics have tried to zero in on the reason behind the phenomenon, but it just seems to lead to more questions. Is it that the recent news on the rapper has brought him to new fans who are just getting to know him? Is it just the natural response of the human psyche to cling to something that is fleeting? Or is it that people just want to be connected to whatever is trending?
The artiste's death as been featured on many different news publications and platforms such as CNN and even BBC. This additional media coverage that he is now receiving seems similar to what happened in Los Angeles in March of this year, when Nipsey Hussle's death sparked a march and unification of gangs, along with the widespread media coverage.
Wack 100 commented on the fact that majority Nipsey's supporters appeared after his death, does this same comment now apply to Juice?