Dancehall was sent into shock when it was reported that Gaza VP Sikka Rymes, was shot 3 times while leaving a stage show in Sandy Park, St Andrew. The artiste, who is still hospitalized after receiving shots to his knee, chest, and hand, has finally released voice notes explaining what exactly took place.
Sikka Rymes was clearly in a somber mood when he recorded the voice notes. "I'm not doing well eno cause me don't have me hand dem wa me can use fi write me song dem or do me music again," mentioned Sikka. He even confessed that he has trouble with his mobility, "I can't even move around fi help mi family, cause me mostly like the breadwinner, so it's not a good feeling right now."
The artiste's medical case is a tricky one for doctors as he was previously diagnosed with type 1 diabetes, which already brings about fatigue and weakness, among other possible medical conditionals, lessening his ability to take certain types of medication. He did mention that the doctors are doing all that they can, and he gave thanks and showed is appreciation to the medical team at the hospital for all that they have done so far.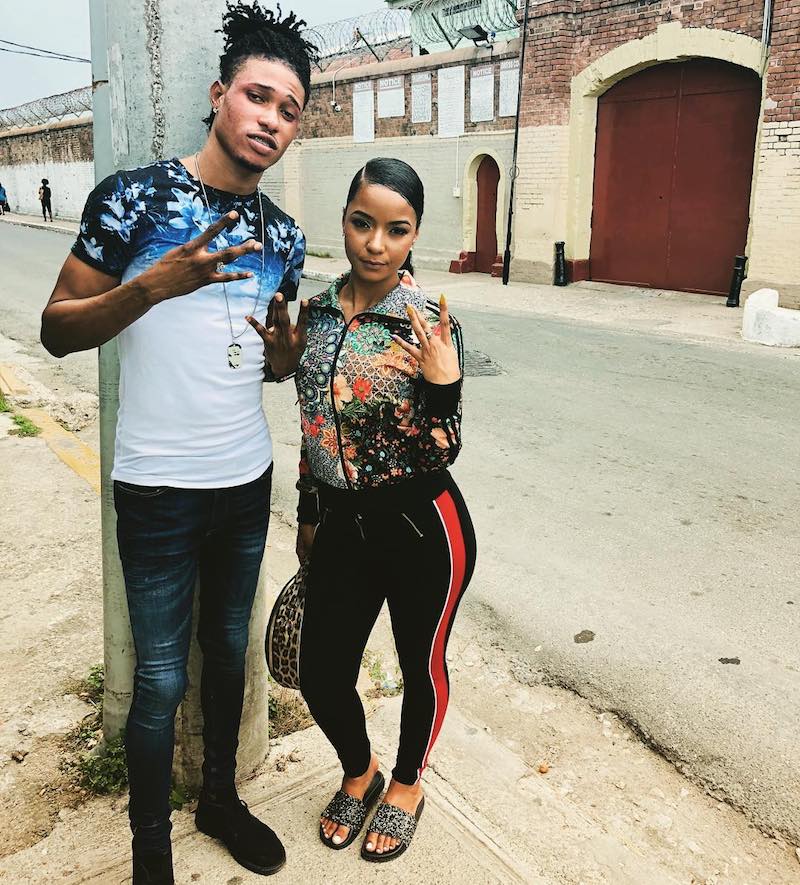 The singjay gave us a grimy rundown of what exactly took place during the incident, "I was riding my bike coming from a stage show and a car just pull up." What he goes on to explain sounds as it was dragged out of a scene of a Jason Statham movie, "Like me no de a no stoplight or nothin, this car just pull up and start fire shot, every shot wa dem fire it count. One inna me hand, get one inna me chest and then one inna me knee. The one inna me knee, it make me see say yo dem people ya nah go stop cause me still a ride. Then me just turn the bike sideways and kick it make it run and get up and run go back to the car that did de behind me."
His explanation sounds like a textbook hit, "You did have another bike wah did a lead me, them no shoot the car and them no shoot ofter the next person in front of me, me dem shoot."
A lot of people have been taken aback by the situation, citing Rymes as a good person who just wants to make music. Persons have even used the fact that he does not roll with an entourage or the fact that other members of his team did not open fire on their attackers, as evidence of the artiste's quest to only pursue music.
It sees the old warning to be careful of the company you keep, stays true, and is especially fitting in this day and age. His other voice note provided some clarity as to the possible reason(s) he was singled out. He dropped a nugget of wisdom, "People should stop judge people cause everybody have a purpose pon earth." He gave an analogy to shed some light on his point, mentioning a crooked business owner and the fact that the bad that is done stays with the victim's family. Therefore, the business owner and his family will always be seen as a villain.
"So if People wa fi have Vybz Kartel a certain way them no suppose to judge wa roun him like the same. If People ago say negative things about me I tink they should just know me first," Sikka explained as he seems to allude that it was a case of hurting him because they could not get to Vybz Kartel.
In one voice note, Sikka broke down in tears as he explained his background, and his dream to take himself and his family out of the garrisons of Trench Town. "So me want everybody just take the time out and just give a listening ears and just give me a chance wa me a work hard fa, cause me have been doing it for a while now," he sobs.
The community of Waterford was hit by a triple murder earlier in the night before Sikka was shot. The singjay is adamant that he knows nothing about it and confessed that he and the family of the deceased are very close. He is citing that the act could have been carried about by other persons close to the family and are trying to pin the blame on him.
Vybz Kartel's recent song "Protect Them" is said to be the incarcerated deejay's way of speaking out on the topic.