A$AP Rocky will not be performing for prisoners in Sweden.
Since his four-week detainment in a Swedish prison, rapper A$AP Rocky has been continuing to express his interest in helping the inmates of Kronobergshaktet prison. The A$AP Mob member announced last month that he intended to donate new uniforms to the inmates, which he would design himself. The prison's Detention Manager, Fredrik Wallin, confirmed that he had received design ideas for the uniforms last month, describing them as green tracksuits with "PROMENVD" printed on the chest, however, A$AP took to Twitter on Tuesday to announce that he has been denied permission to donate the uniforms and to perform for the inmates.
A$AP expressed that he has not given up, writing, "I still want to raise awareness for the immigrants and poor ppl of outside surrounding areas, this has been a difficult journey, but I feel it's my task to give back to ppl who supported me when I was down."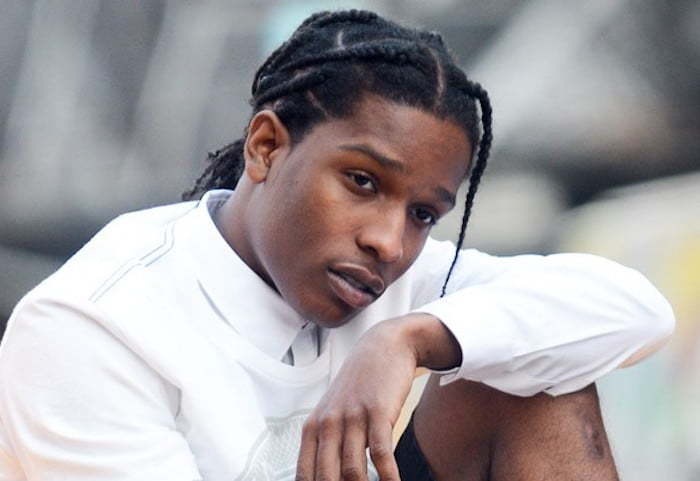 In an interview with TMZ, the "Babushka Boi" rapper insinuated that the Swedish government was intentionally creating obstacles for him and his team, saying, "They don't want us to go back. They want us to be scared to go over there. I think it's brave what I'm doing." A$AP, whose real name is Rakim Mayers, was arrested for assault after an altercation between Rocky's entourage and two men who they claimed were following and harassing them on the streets of Stockholm, Sweden. In an effort to prevent Rocky from fleeing the country, he was detained for weeks leading up to the trial. A$AP was eventually convicted of assault and ordered to pay the equivalent of $1,250 to Mustafa Jafari, who was considered the victim in the case.
A$AP Rocky is scheduled to perform in Stockholm on December 11th, and has announced that most of the proceeds from his show will be directed towards Swedish inmates and prison reformations. It is unclear at this time if the prison will be willing to accept cash donations despite refusing the donated uniforms.