Did Juice Wrld swallowed a deadly dose of Percocets to hide them from the feds.
New details surrounding Juice Wrld's death have begun to unearth following an autopsy being performed on Monday. Recent reports are that the pilot that flew the rapper to Chicago on Sunday morning reported to the police that the rapper and his associates had weapons on the plane. According to TMZ, the pilot's complaint about guns on the plane led to the FBI and FAA waiting on the ground for the flight to arrive.
Sources reportedly told TMZ that the rapper made a possible attempt to hide the pills he had on-hand by swallowing them moments before law enforcement conducted the cabin search. They believe he might have died of an overdose after ingesting that many painkillers.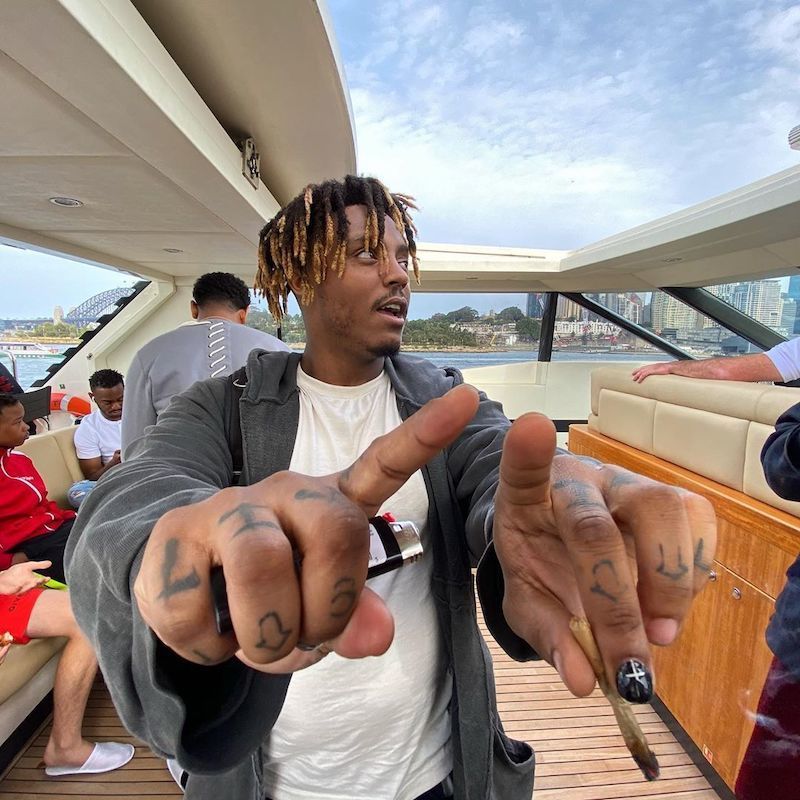 An autopsy was performed on Monday, but further testing is necessary before ruling on a cause of death. Pathologists still have to perform a neuropathology, cardiac pathology, and toxicology. Juice Wrld, whose real name is Jarad Higgins, was rushed to the hospital minutes before 3 a.m on Sunday while he was still conscious. He arrived at the hospital roughly 10 minutes later, where doctors pronounced him dead.
Along with the 70 lbs of marijuana reportedly found on the aircraft, there are reports that three registered guns were seized. Two of Juice Wrld's associates were recently arrested for gun possession in connection with the same incident. They have since been released from custody.
Juice Wrld, like many other rappers, often do lean and pop pills for a habit. It was speculated that it might have been an overdose when it was reported that the rapper had suffered a seizure. Further details should surface soon regarding his cause of death after a more in-depth look into his autopsy.
Juice Wrld was only 21-years-old when he passed away on Sunday morning on his way to a hospital in Chicago.