Juice Wrld reportedly died after having a massive heart attack likely caused by consumption of pills.
On Sunday morning, the music world was shaken with news of the unfortunate passing of talented Chicago rapper and songwriter Juice Wrld. It was reported that the "Lucid Dreams" crooner had suffered a seizure at the Midway Airport in his home city of Chicago. However, the Chicago Tribune reports that his death might have been the result of a cardiac arrest. Authorities were summoned to the location at about 2 a.m. on Sunday morning to a victim that was reportedly "seizuring." Juice Wrld, whose real name was Jarad Higgins, had just disembarked his private flight and was on his way through the airport when he reportedly suffered cardiac arrest.
According to the Tribune, Anthony Guglielmi, spokesman for the Chicago police, said in a statement that "there were no signs of foul play and all individuals aboard the aircraft are cooperating with CPD and have given all of their information. We are awaiting the Cook County medical examiner on the cause and manner of death."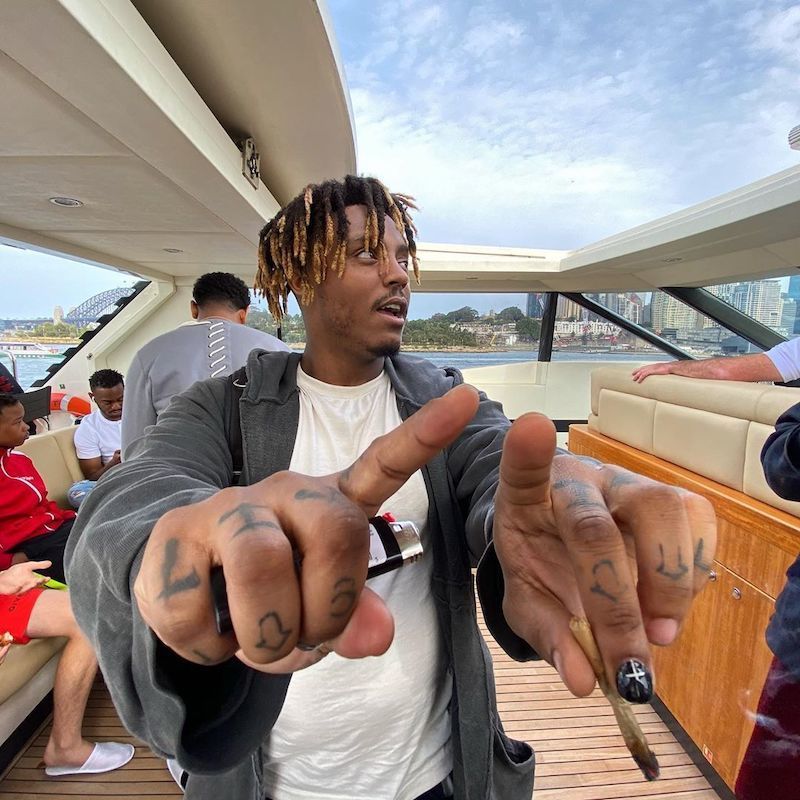 However, new reports by TMZ suggest that the rapper had allegedly ingested several pills prior to the seizure. They also claimed that a colleague of the rapper told police that he had a drug problem, specifically, a Percocet problem. 70 pounds of marijuana and codeine cough syrup was reportedly discovered on the private plane after the incident. It's not clear if his cause of death was, in fact, cardiac arrest or a seizure, but the autopsy, which will be completed on Monday, should soon offer a clearer perspective.
Juice Wrld had just celebrated his 21st birthday on Monday, December 2, only six days before he was pronounced deceased in the early hours of Sunday morning. The music industry is still in shock over the young and talented artiste's sudden death. Juice Wrld's album "Death Race for Love" went number 1 on the Billboard 200 Chart, and his biggest hit "Lucid Dreams" was a number 1 song on the US R&B/Hip Hop chart and peaked at number 2 on the Billboard Hot 100. The rapper was often considered as pretty "woke," but it had it's downsides. He would often allude to death in his songs, even once – and now ironically – stating that rappers don't make it past 21-years-old. He also once mentioned the late singer John Lennon who died on the exact day as him in 1980.
As more details continue to surface regarding the tragic passing of this promising young talent, our deepest condolences go out to the family and friends of Jarad, who are in mourning. R.I.P Juice Wrld.