Kanye West realizes that we no longer consume music through one medium.
Times have evolved, and so have our expectations, meaning that multimedia presentation is now the best way to get your message across to your audience. Kanye West put this into practice at the beginning of this year when he created a weekly experience for his fans in Los Angeles called the "Sunday Service." A choir led by the rapper performs gospel versions of his songs and has done so every week since January.
Last month, the gospel group put on their first full operatic show called Nebuchadnezzar, which told the story of the Babylonian king from the Book of Daniel, who destroyed the Jew's temple and ultimately found his faith. The show was held at The Hollywood Bowl and included high-profile attendees such as Brad Pitt, MGK, Chance The Rapper, Travis Barker, and Diplo.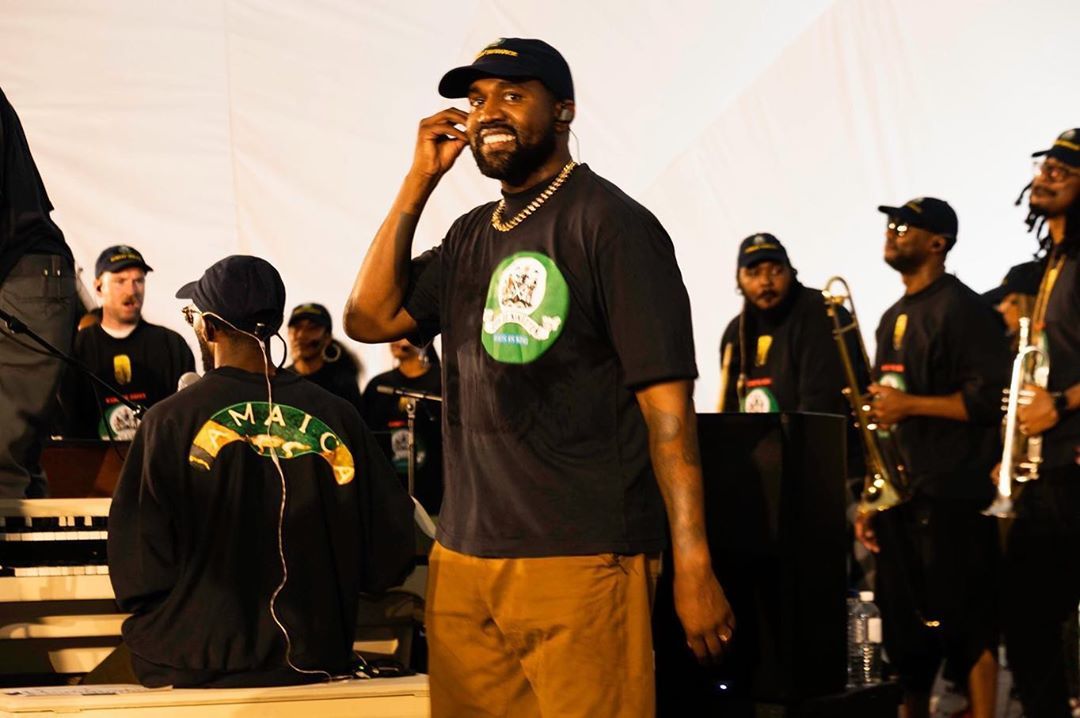 Following its success, the Sunday Service is now embarking on its second opera — just in time for Christmas.
Moving to the Miami Marine Stadium, the performers will stage "Mary." Reprising her role as director, Vanessa Beecroft will helm the festive tale of the young woman from Nazareth who became the mother of Jesus.
The press release describes the show as "an original opera, based on the biblical story of the miraculous events surrounding the birth of Jesus Christ. The Books of Matthew and Luke recount the story of Mary, who was divinely chosen by God to bring forth the Messiah… West's Mary brings together elements from different worlds — including opera, fine art, modern dance, and gospel music — to create a new visual interpretation and innovative performance structure."
https://t.co/vMQGJvr1YU pic.twitter.com/DcZHgEW1VG

— ye (@kanyewest) December 6, 2019
"And the angel said unto her, fear not, Mary: for thou hast found favour with God. And, behold, thy shalt conceive in thy womb, and bring forth a son, and shalt call his name Jesus," read the promo for the opera that was released on Twitter.
The big show will be held tomorrow afternoon, with all tickets — which cost $200 a pop — sold out.