Omarion might be having the last laugh after Apryl Jones allegedly cheated on Lil Fizz with rapper FBGBabyGoat.
The video clip below has been making the rounds on social media this weekend. The short clip shows a female who looks a lot like Apryl Jones, getting cozy with rapper FBGBabyGoat. The footage shows the female planting a kiss on the rapper's cheek as the two chatted and laughed in an intimate setting. Goat has since reacted o the leaked video where he seemingly confirmed that he was hooking up with Lil Fizz's new girlfriend.
"Mane keep my name out y'all blogs n keep y'all b**chs on a leash "Orange Mound sh*t," he wrote.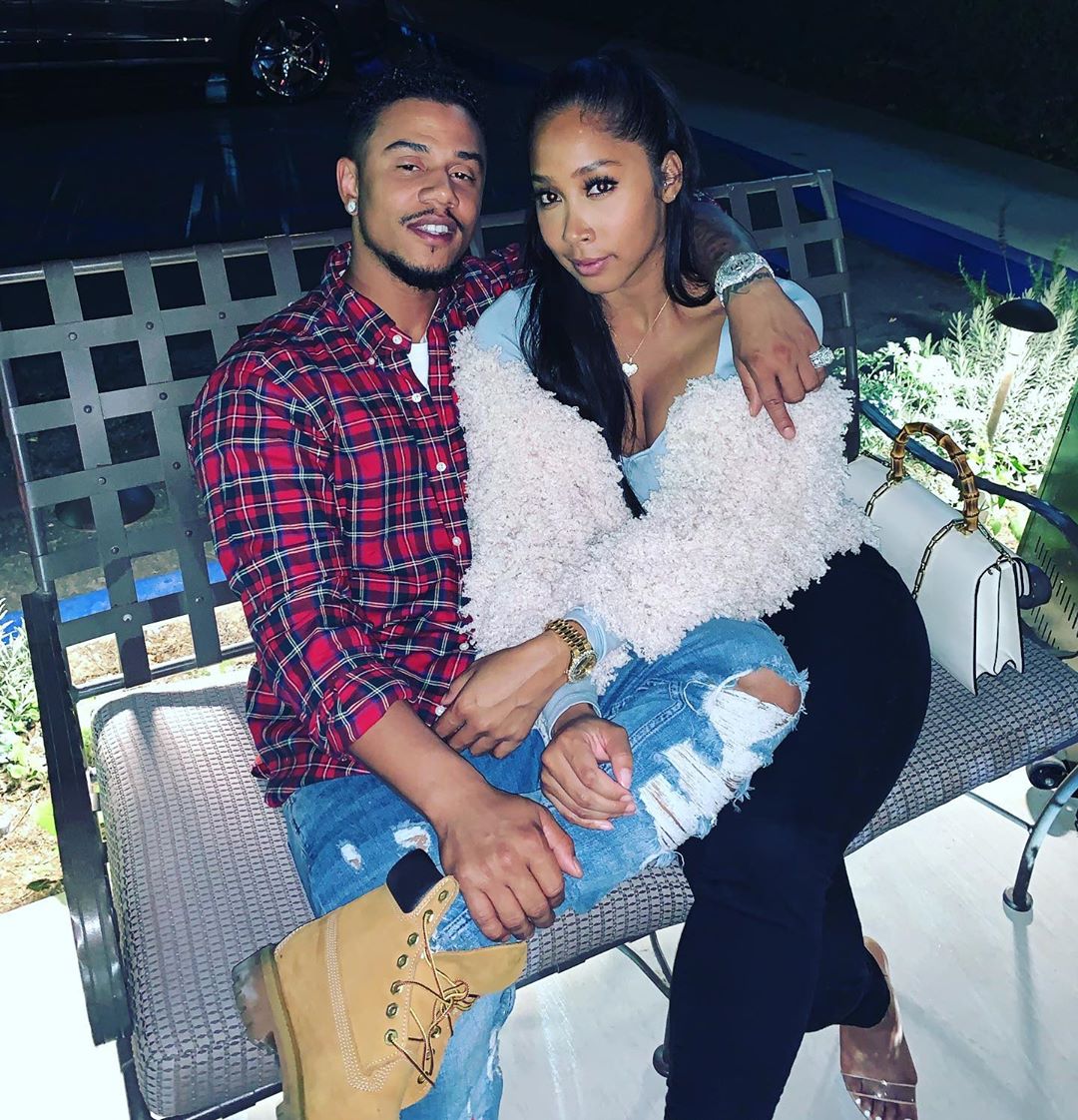 Neither Apryl Jones nor Lil Fizz have reacted to the video nor the accusations of cheating. The two have been getting some bashing online lately after going public with their relationship. Most of the criticisms stemmed from their past association with Omarion, who has been tight-lipped about the drama. Jones has two kids for Omarion, and Fizz was his B2K bandmate and close friend.
Jones and Fizz have been parading their relationship on social media since going public, and in some instances, they trolled Omarion, who exercised great restraints in not responding. It turns out that he didn't need to respond, and is probably somewhere watching all of this unfold while sipping some wine. At least, we hope that is what he is doing or something else that he loves doing, like dancing.