Apryl Jones might've just hit her baby daddy Omarion below the when while praising Lil Fizz.
It seems Apryl Jones has finally found her King Midas blessed with his Golden stick; she is not afraid to let everyone know about her newfound treasure. She took to social media to address the haters and naysayers of her relationship with her Love and Hip-Hop co-star Lil Fizz. The sad part about her showboating on Social media is that she did not take into account the feelings of her ex-boyfriend and baby father Omarion, who is the bandmate of her current lover.
Unions like these have the potential to become such a messy ordeal at any time. However, it seems danger is being averted as Omarion has not said much in the public domain about the relationship.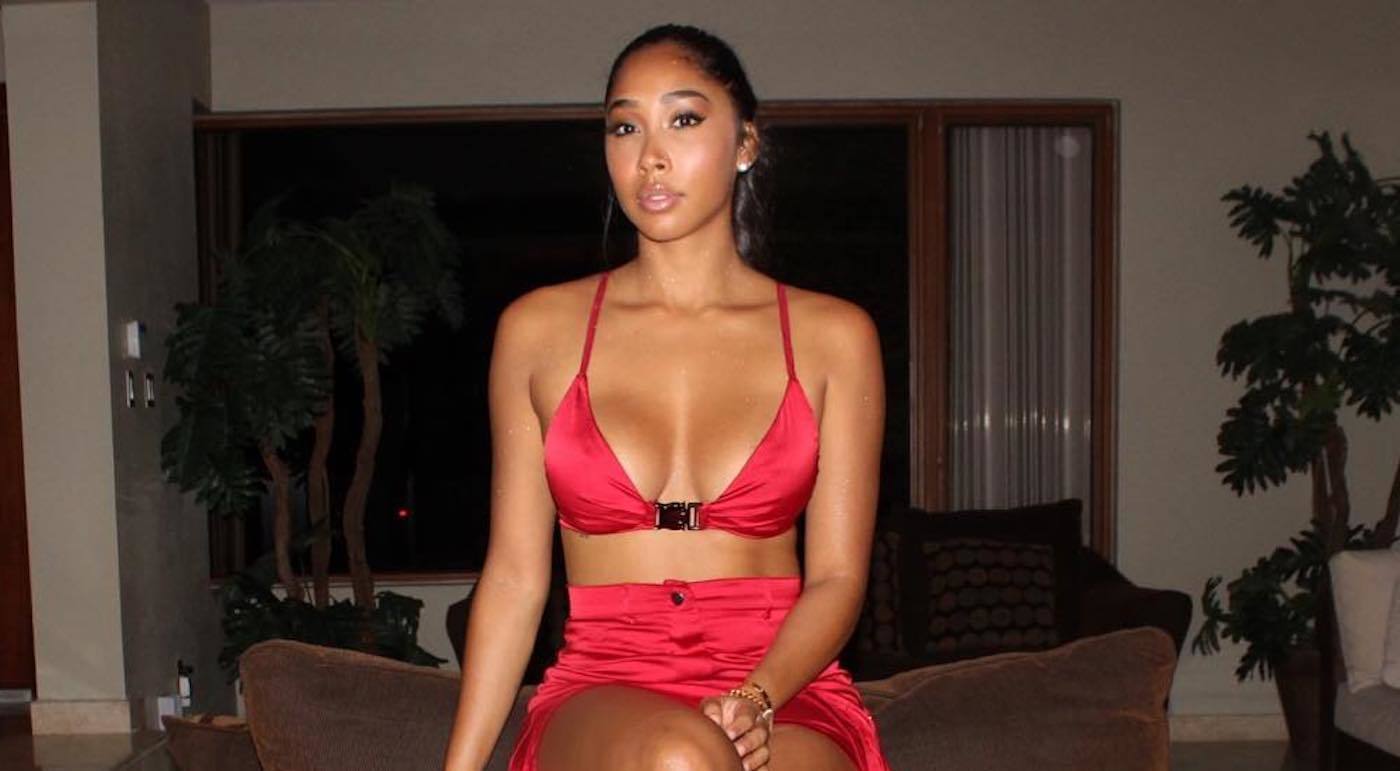 Before we get into the details of what Miss Jones said in her recent post, it should be mentioned that the new word for unbothered is now Omarion. This is the consensus of a majority of the persons throwing their two cents into the mix of things. Author, YouTuber, and entrepreneur Derrick Jaxn had this to say about Omarion's level of maturity, "Omarion's poise should be a case study for all who aspire to be un-tf-bothered. Respect to that man for not joining the circus."
Joe Budden also added his commendations for the way the "Ice Box" singer is approaching things. He tweeted, "Omarion don't get enough credit for just chillin cuz man listen…."
Apryl's most recent post addresses the critics of her new relationship was quite X-rated. "Why y'all so mad? I'm getting the d**k I want. I love it, oh my God. It's the best d**k of my life. It really, genuinely is. I can't really be mad. I can't not be happy because I think that happiness comes from being happy and y'all trying to really make me mad, but I don't know how to be mad. I'm not a mad person," she confessed.
To get some insight into things, one has to understand the parties involved in this arrangement have known each other for several years. Omarion and Lil Fizz have been members of the r&b boy group B2K from 1998 until 2004. Meanwhile, Omarion and Apryl had been together for some time with their union producing two lovely kids. The B2k group recently wrapped their reunion tour, but there are some talks about some more shows. Therefore, Apryl's video should make for some interesting backstage conversation about O and Fizz, who are no longer friends but mere business partners. Even with a strained friendship, one would hope that Fizz ran this by O before dating his baby mama.
During a Raquel Harper interview on "Raq Rants," a question about the friendship between Apryl and Lil Fizz was asked, to which Omarion responded, "She can do whatever she wants to do. She's a grown woman."
Lil Fizz confirmed the relationship by posting an image of him and Jones with the caption, "Good things come to those who wait."
Apart from the severe backlash aiming at Apryl and Fizz, many are deeply questioning the legitimacy of the relationship. If it is definitely legit, then why now?