Relationships are hard work, and sadly there is usually added pressure when it involves celebrities.
Konshens and his wife, Latoya Wright, have been going through a rough patch in their marriage, but thankfully they're working things out. The "Winner" deejay recently made a lengthy post to his Instagram account, where he blamed himself for his relationship troubles. The Subkonshus deejay cited his infidelities as one of the possible reasons for trouble in his marriage. Aside from bashing himself, he did sing praises to his wife for all the joy she brought into his life over the years they've been together. Naturally, the comments showing support for his wife poured in, but not all the comments were welcomed.
Latoya Wright-Spence had a few not so kind words for all the persons who were harassing her husband for his openness on social media. Instagram account @Sh*ttuation tagged Latoya's Instagram account to a comment she made below Konshens's initial post. "I'm Flabbergasted THIS MAN," the account wrote. "How did he all of a sudden become the BECOME THE VICTIM OF HIS OWN F**K UP. I'm fuming. After all that YOU done put up with this man And all the heartache and pain he done put you through," the post continued in support of Latoya.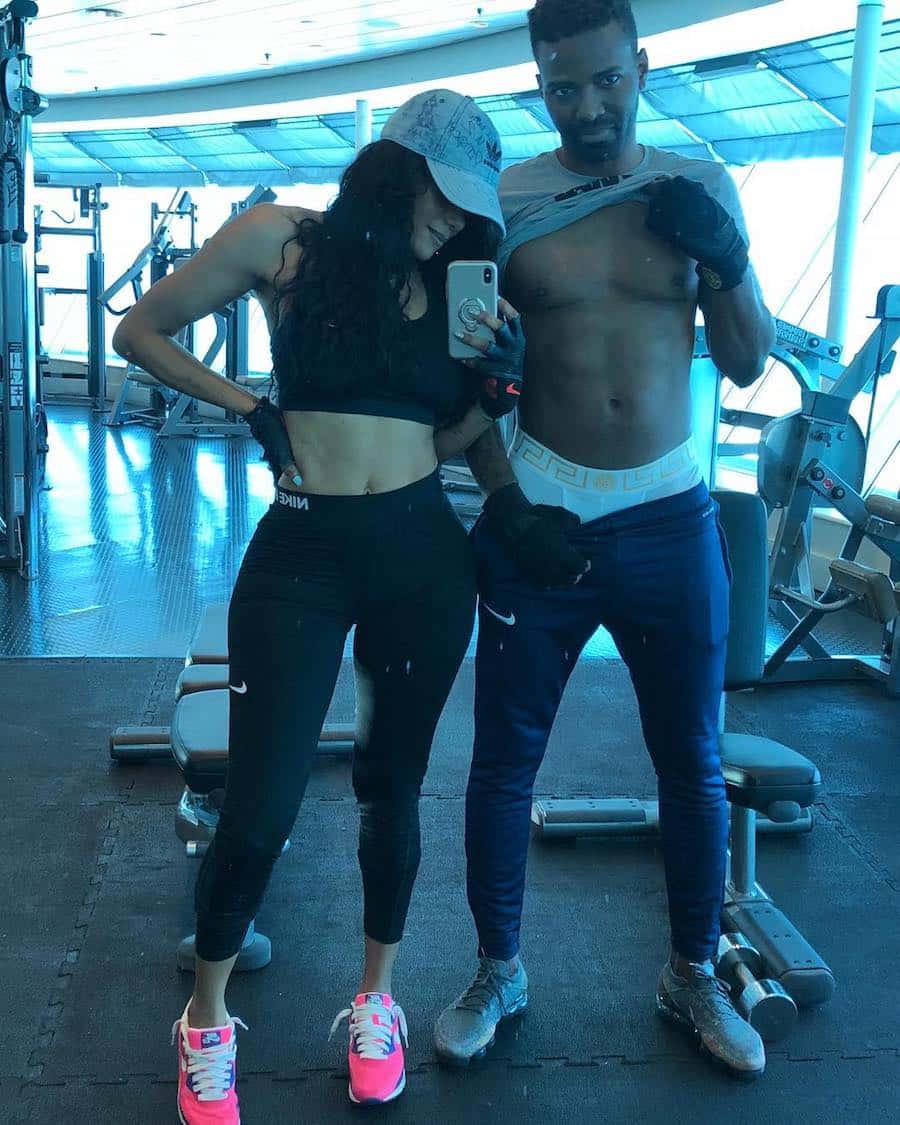 Latoya was not in support of some of the negative comments directed towards Konshens, and rightfully so. "Yes you are entitled to your opinion but DO NOT come on here disrespecting my husband," she responded. "Keep it in rounda yuh yard! Plz and thanks."
This was just the start of her clap back on social media, as she also took to her Instagram Story to set the record straight, and that she is not leaving her husband. "We ain't no pretenders, we are humans…we have out vulnerable moments and situations, we don't paint it like it's perfect," she wrote.
Konshens, whose real name is Garfield Spence, tied the knot with Latoya on November 19, 2017, at a lavish wedding at Fort Lauderdale Marriott Harbor Beach Resort & Spa.
Fans of the dancehall couple have been publicly bashing the pair, calling them clout chasers for putting their private lives online. Konshens has always been very vocal on social media and mentioned that, unlike some persons who confide in friends, social media is where he vents. "F**k I wish this was all for clout. At least mi wouldn't affi a fret out r**s," he mentioned.
He has tweeted multiple times about the situation since he made the initial post. His tweets have included, "Yow social media is the sh*t!!! Blogs can post made up sh*t about u and ppl have a field day with it but if u post some REAL sh*t bout ur own life. "Keep ur biz private"
"When my brother passed ya'll didn't have no problem posting and sharing and commenting on that photo of me at my lowest f**king point in life…. u think i care what else u see and hear of me after that sh*t?"
"A WIFE can decide to Not leave her husband and ride sh*t out with him no matter what, and ppl mad like they wasted their time lol. U do know its not the last episode of power right?[laughing emoji]"
While a lot of the comments hitting the couple have been negative, many of the comments from fellow entertainers have been in support of the struggle. Many persons such as comedian Majah Hype, Creep Chromatic, newlywed Ding Dong, Cecile, Bunji Garlin, Kevin Lyttle, Natel have all shown commended Konshens for speaking out.
A WIFE can decide to Not leave her husband and ride shit out with him no matter what, and ppl mad like they wasted their time lol. U do know its not the last episode of power right? ?.

— KONSHENS (@konshens) December 6, 2019
ill show the WINS and the losses if i feel like i dont care. I chose this life, music didnt choose me like most artistes like to tell u lol. ill take all that comes with it good and bad. So if u feel like the story didnt end well because she decided to give me another chance lol

— KONSHENS (@konshens) December 6, 2019
When my brother passed ya'll didn't have no problem posting and sharing and commenting on that photo of me at my lowest fucking point in life…. u think i care what else u see and hear of me after that shit?

— KONSHENS (@konshens) December 6, 2019