Cardi B's sister, Hennessy Carolina, rips Tekashi 6ix9ine's girlfriend Jade for trying to exposed Offset.
If you've been online anytime throughout the day, then you would've already been in the loop with the Offset hacking fiasco. Some folks are still not convinced that the Migos rapper was, in fact, hacked, and this fiasco is just a coverup for his misdeeds with sliding into other females DM. It's public knowledge that Offset has a history of cheating on Cardi B, and last year around this time, he almost lost her for the same thing. Luckily for him, she took him back, and they appeared to be going strong all year long until 'waste' hit fan on Tuesday.
Not only did Tekashi 6ix9ine's girlfriend Jade posted a video exposing Offset sliding in her DM in the middle of the night, but his wife Cardi B started posting videos claiming that his Instagram and Twitter accounts were hacked. She even shared a video of their assistant working hard to recover the accounts.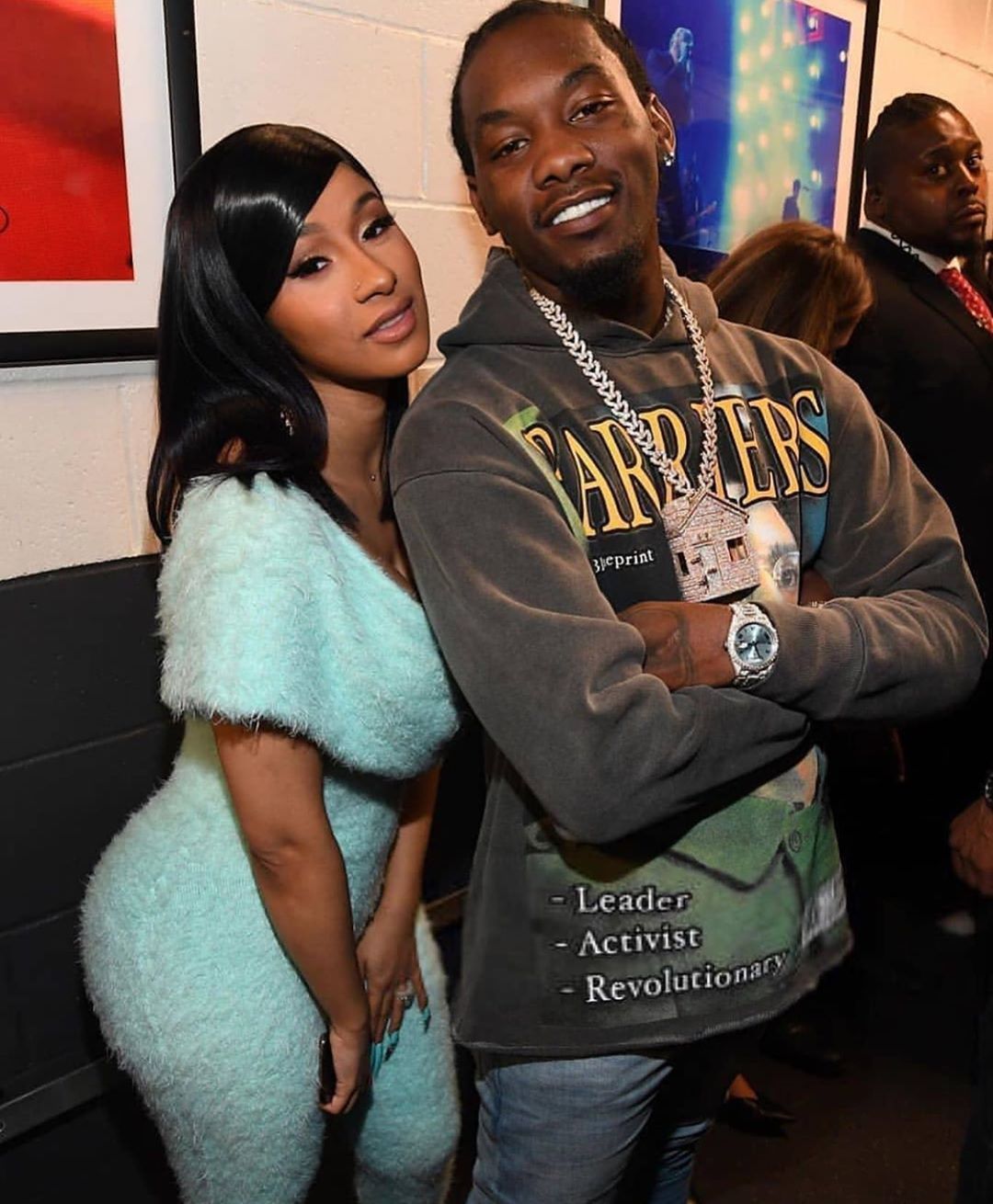 Jade has been getting trashed on social media for what she did, with some fans accusing her of clout chasing. Never mind that her phone screen has a million cracks, pay attention to the message that she showcased allegedly came from Offset. "Miss u fr," the message reads.
Cardi B's sister, Hennessy Carolina, is one of the folks trashing Jade on social media. "It's clear Offsets Instagram and Twitter got hacked," Hennessy wrote on IG. "You got hype there huh? Thirsty b*tch." She added in the caption, "You know a b*tch thirsty when she sing your sh*t by heart."
It's unclear if Offset regained control of his social media accounts. But earlier today, Cardi B confirmed that they contacted IG admin to help regain control of the account. A lot of celebrities have been getting hacked over the past few weeks. Just last month, dancehall legend Bounty Killer's account was hacked, and the hackers demanded a ransom to get it back.