YFN Lucci is pulling all the stops to win back his ex-girlfriend Reginae Carter.
Reginae Carter, the daughter of rapper Lil Wayne, turned 21 years old a few days ago and received 5,000 roses as a gift from ex-boyfriend YFN Lucci. A club promoter let the public in on the extravagant gesture, posting a video of Reginae's private room decorated with a seemingly endless supply of red roses. The former couple has had an on-again-off-again relationship over the last year, reportedly last splitting in August. During their relationship, Reginae was never inclined to keep the details of their drama to herself, and instead shared many of their ups and downs on social media.
Reginae's mother, Toya Wright, has continued to publicly oppose the relationship, saying, "I just want the best for my kid at the end of the day. It's no shade against Lucci."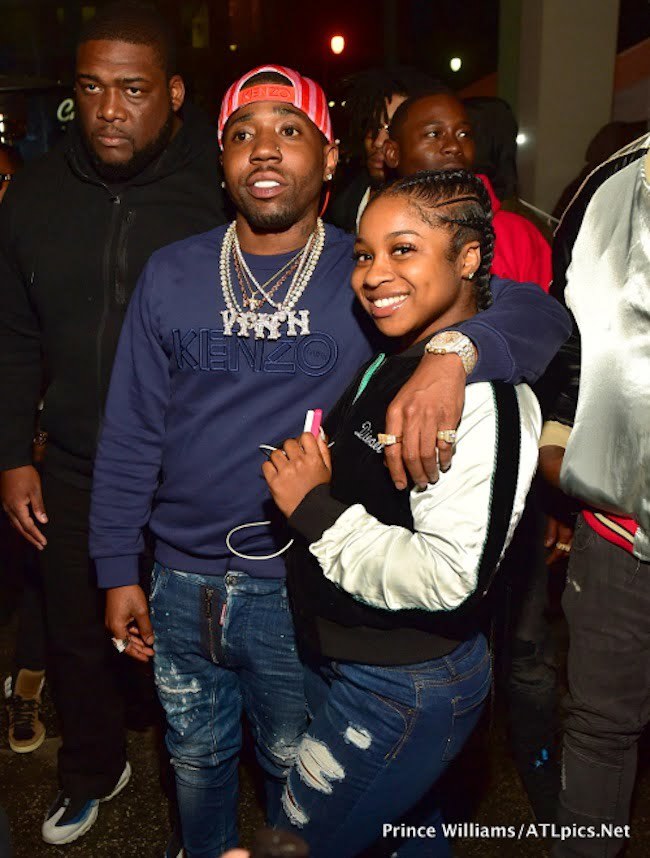 Toya Wright also joined in the celebration of her daughter's birthday, writing on Instagram, "You are amazing and I'm both blessed and honored to be your mother. I'm excited for this new chapter in your life! All I ask is that you remain HUMBLE, God fearing and always be a lady." Wright has yet to comment on the over-the-top gift her daughter received from Lucci.
After growing up in the public eye due to her father's massive fame and success, it seems Reginae Carter is not shying away from the spotlight. She has used her fame to gain social media followers and generate income as an influencer, and it seems she will only continue to find promotional opportunities now that she is of legal drinking age. YFN Lucci, an Atlanta native, has had moderate success in the hip-hop world thus far, with his first studio album Ray Ray from Summerhill peaking at No. 14 on the Billboard 200 in 2018. However, despite his grand romantic gesture, it doesn't seem likely that Toya or Lil Wayne will ever see Lucci as good enough for their daughter.