Gucci Mane clone was spotted in the streets wilding.
Call him a Gucci Mane clone or Doppelganger, but this guy was out in the streets putting on a show for Guwop fans, and the whole thing was captured on Instagram Live. The short clip below was obtained from Live and has since gone viral on social media. The Guwop clone was showcasing his dance skills, and even doing a split while some other guys were in the background hyping him up. The video quickly caught the attention of the Atlanta rapper's huge fanbase who are now sounding off and sharing it.
The only thing that wasn't very convincing that this is Gucci Mane is the fact that we've never seen Guwop dancing like this. Like us, the fans quickly caught on to it.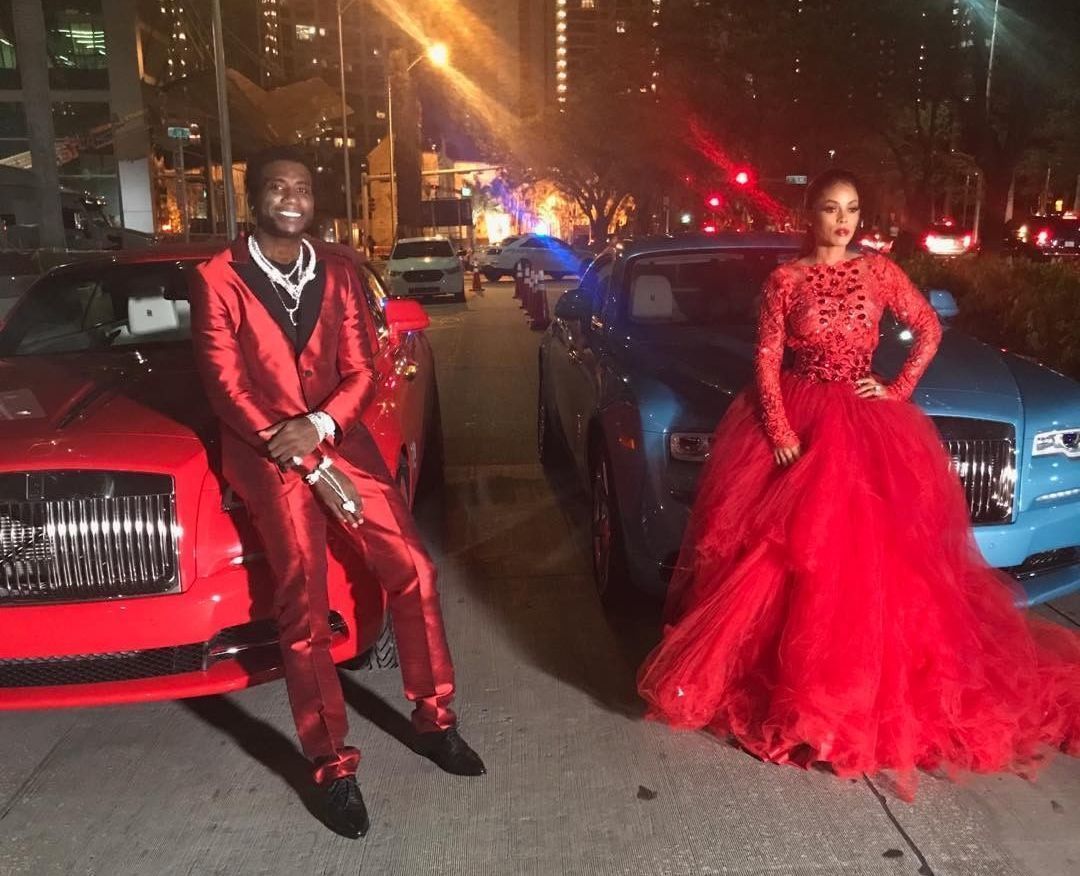 "Man look like Gucci but that split gave it away I've never seen and can't picture Gucci dropping no darn split in them tight jeans," one fan wrote.
Gucci Mane is probably at home or somewhere in the world enjoying his fine Jamaican wife, Keyshia Ka'Oir. The couple was recently spotted courtside the Boston Celtics NBA game. Since leaving prison in 2016, the entire hip hop Gucci Mane believed that the current Gucci Mane is a clone because of how drastic his image and life changed. The "Evil Genius" rapper attributes the radical change to his wife, who stood by his side throughout his stint behind bars.