Future and Lori Harvey are now Insta-Official.
The Freebandz rapper and Steve Harvey's stepdaughter have been dating for the past few weeks after she ended her relationship with Diddy. Although we've been speculating that the two are an item, this is perhaps the first time that either of them is making it official. Future chose Black Friday, the day after Thanksgiving, to post a smoking hot photo of his girlfriend Lori Harvey on his Instagram story. He captioned the pic, "Flawless. Tap for details." He also added some diamond emojis as if to say that she's a dime and worth cooking.
Future is notorious for trolling on the Gram, so this could be him just trolling his fans and the blogs because he knows that this will earn him a lot of free press. In the same breath, the Atlanta rapper seems to be infatuated by the gorgeous Lori Harvey. She was recently spotted at his all-white birthday party, where she makes sure the camera lenses captured all her glory.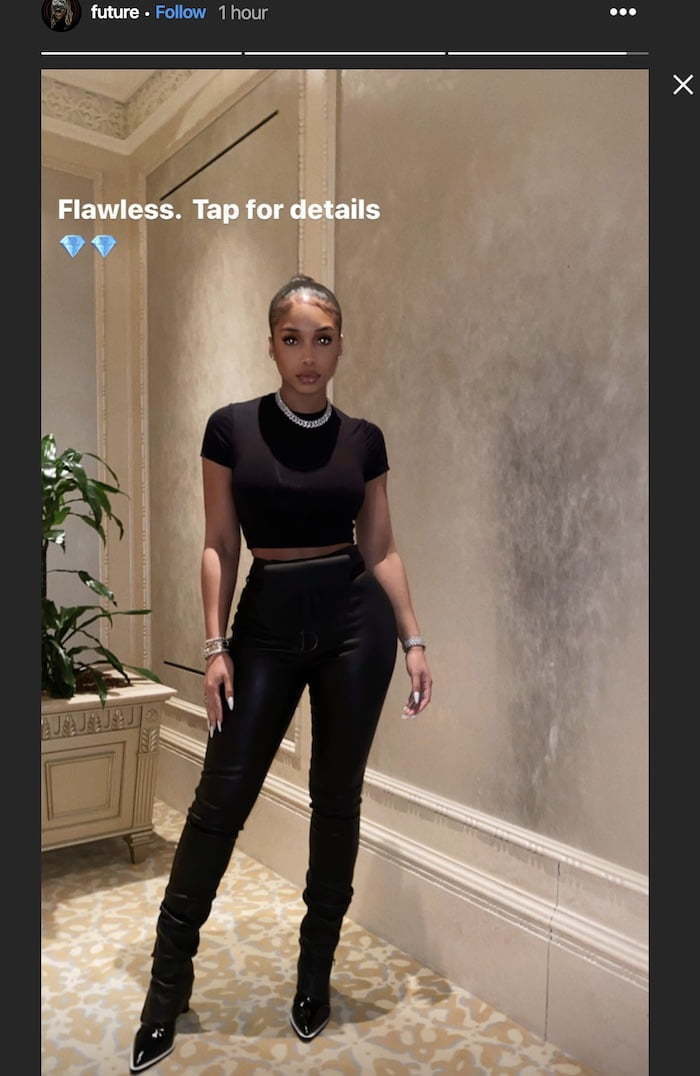 There is no doubt that this is a rare move by Future, who tends to keep his girls under wraps and steer them clear from his Instagram account. This is a clear sign that he is serious about Lori. What would be even more epic is if Hendrix knocked her up. In case you haven't been in the loop, Future allegedly has eight kids with seven baby mamas, two of which are currently taking him to court for child support.
The "Mask Off" rapper was previously engaged to Ciara before she called off their engagement. The two shares a baby boy together name Baby Future. The rapper also has a baby boy with Bow Wow baby mama Joie Chavis.