Cardi B says Offset's family wouldn't trust her making Mac and Cheese because of her skills in the kitchen.
There's a lot of pressure when it comes to the holidays — not least of all because families are forced to spend copious amounts of time in small spaces, and then there's just never seems to be enough refreshments to make that bearable. Then, there's the food. Everyone knows that a proper Thanksgiving feast consists of turkey, cranberry sauce, sweet potato pie, macaroni and cheese, green beans, and other traditional favorites. What isn't so obvious, however, is who cooks it.
Especially when you're newly married and trying to blend your family with your in-laws without having to call 911. Cardi B is having Thanksgiving dinner with her husband, Offset's family this year, and she's perfectly happy to sit out of the kitchen.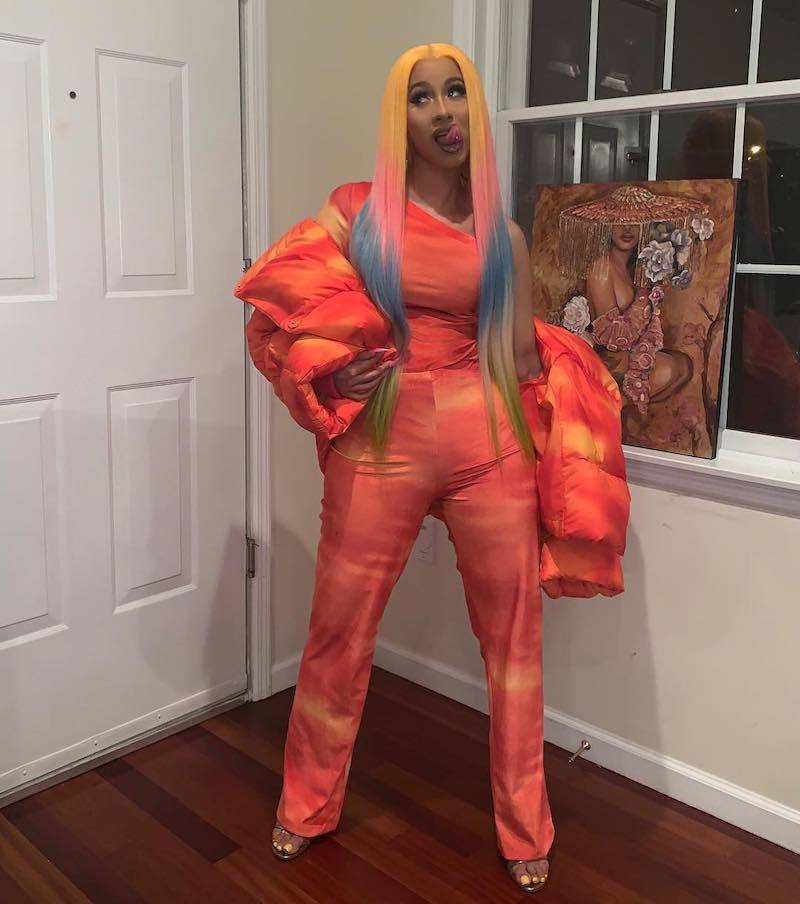 "I mean if y'all want me to cook a dish, I'll do it. But I don't guarantee it," she told PEOPLE. "I could help mash up the potatoes, know what I'm sayin'? Y'all want me to peel some vegetables, I'll help you with that!"
But as much as the "Press" rapper doubts her culinary skills, there is one dish that she thinks she might not mess up TOO badly. "I think I could do a really good mac and cheese. I don't play with my mac and cheese either, so I feel like if I'm gonna go in and do it, I'm gonna do it good. But I don't think they're gonna trust me enough."
That might have something to do with the fact that Cardi admitted that she has never actually made the classic pasta dish before. If she does end up trying her hand at the Thanksgiving staple, we're sure she'll do it with finesse!