Akon City is coming and this might turn Akon into hip hop's next billionaire.
The country of Senegal will be updating its map within the next couple of years as the new Akon City comes to fruition. Yes, you heard right, the construction for the new Akon City that was started in March, and the second phase should kick start in 2025. Akon has been doing extensive philanthropic work through his Akon Lighting Africa initiative, and it seems he is taking things to another level. The impact of Akon Lighting Africa has been phenomenal, with over 25 African countries and over 1 million households benefiting from clean, renewable energy sources such as solar technology.
During an interview on Nick Cannon's morning show, Akon mentioned all the details of the city, which somewhat sounds like Wakanda from the Black Panther movie. Akon boasted that the city should be quite futuristic, running on all renewable energy technology, sadly no vibranium. The new Crypto City will be placed on the 2,000 acres of land the government of Senegal gifted the singer.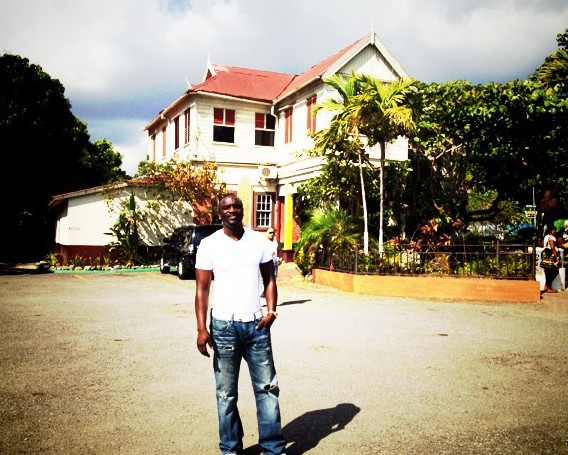 According to Akon who unveiled the plans for the city while being on a panel called Branding Africa, back in 2018, the city is "within five minutes of the new international airport, close to the coast and a short drive from Dakar, the capital city of Senegal (Akon's homeland)."
Nick Cannon was clearly blown away by the city and the new cryptocurrency for Akon. The rapper developed Akoin, which is "a unique global project that offers an abundance of digital and in-real-life platforms and experiences that create opportunity and inclusion for youth entrepreneurs by allowing consumers to buy, hold, and spend cryptocurrency right from their smartphone through a suite of blockchain-powered apps," as explained on their website.
Akon is being dubbed a visionary and a super entrepreneur. He has copped various awards and recognition from the United Nations for his efforts with Akon Lighting Africa.
Many persons commenting below the video shared on Shaderoom's Instagram page show that a lot of people welcome the idea to live in the new city. This means Akon's City could be the dream place to move to within the next couple of years.