Iggy Azalea and Playboi Carti lost their engagement ring in a jewelry heist at one of their homes.
Iggy Azalea and her boo Playboi Carti are in the process of upgrading the security situation at their home. The reason behind the development is an unfortunate break-in that occurred at the Atlanta residence. The Australian-born artist and the "Love Hurts" rapper have been shacked up together for the last few months since making their relationship official in September 2018. The robbery at the 6,500-square-foot rental property in the Buckhead area of Atlanta took place during the evening of November 17th, the AJC reported Scarily enough, Iggy was home at the time.
The 29-year-old reportedly told police that she was alone in the basement on a rainy evening and heard footsteps on the second floor shortly before 10 PM. She had assumed that it was Carti as she had left the back door open so he could have access to the house. According to surveillance footage obtained by authorities, only one suspect entered the home and was wearing a dark mask and gloves, making it difficult to ascertain his identity.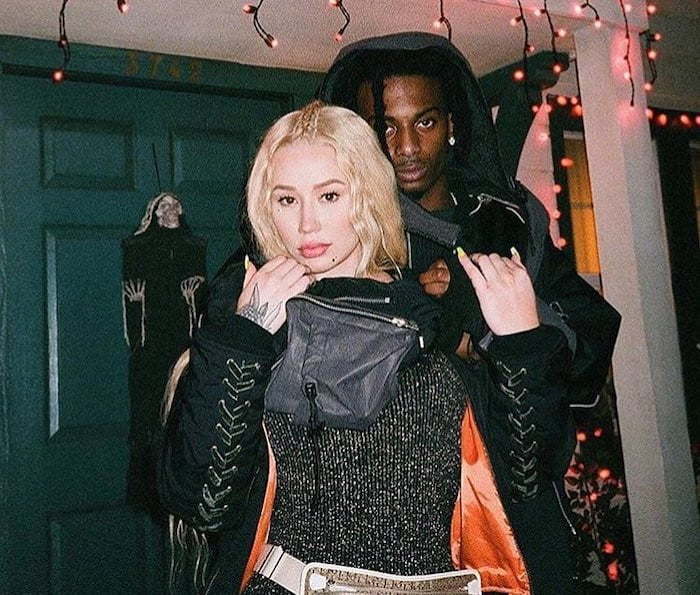 The burglary itself was rather quick. Although $366,000 worth of goods was stolen, the entire incident only lasted 7 minutes based on footage of the culprit entering and leaving the house. So, what was taken? Mostly jewelry, it appears. The couple reported missing a $39,000 gold link Cuban chain, $70,000 of worth diamond eternity band rings, a $10,000 rose gold Cartier bracelet, and a $57,000 Audemars Piguet gold diamond-encrusted watch.
Most interestingly, however, was the theft of a diamond engagement ring believed to be worth $35,000. While Iggy and Playboi have been open about their relationship throughout the last year, perhaps a secret proposal had gone down? Or the 23-year-old was planning to pop the question and had been keeping the rock safe?
Either way, if marriage is on the cards, it will be the second engagement for the "Lola" rapper who broke off her previous engagement to Nick Young due to his cheating ways.