Apparently, T.I. was only joking about checking up on his daughter's hymen.
If the last two words of that sentence still make you cringe, you aren't alone. The "Whatever You Like" rapper shocked the world two weeks ago when he revealed in a podcast called Ladies Like Us that he accompanies his 18-year-old daughter, Deyjah, to the gynecologist and has done for the past two years. His purpose? To ensure that his teenager is still a virgin.
"We'll go and sit down and the doctor will come and talk, and you know, the doctors maintain a high level of professionalism. He's like, 'Well, you know sir, in order for me to share information," he said.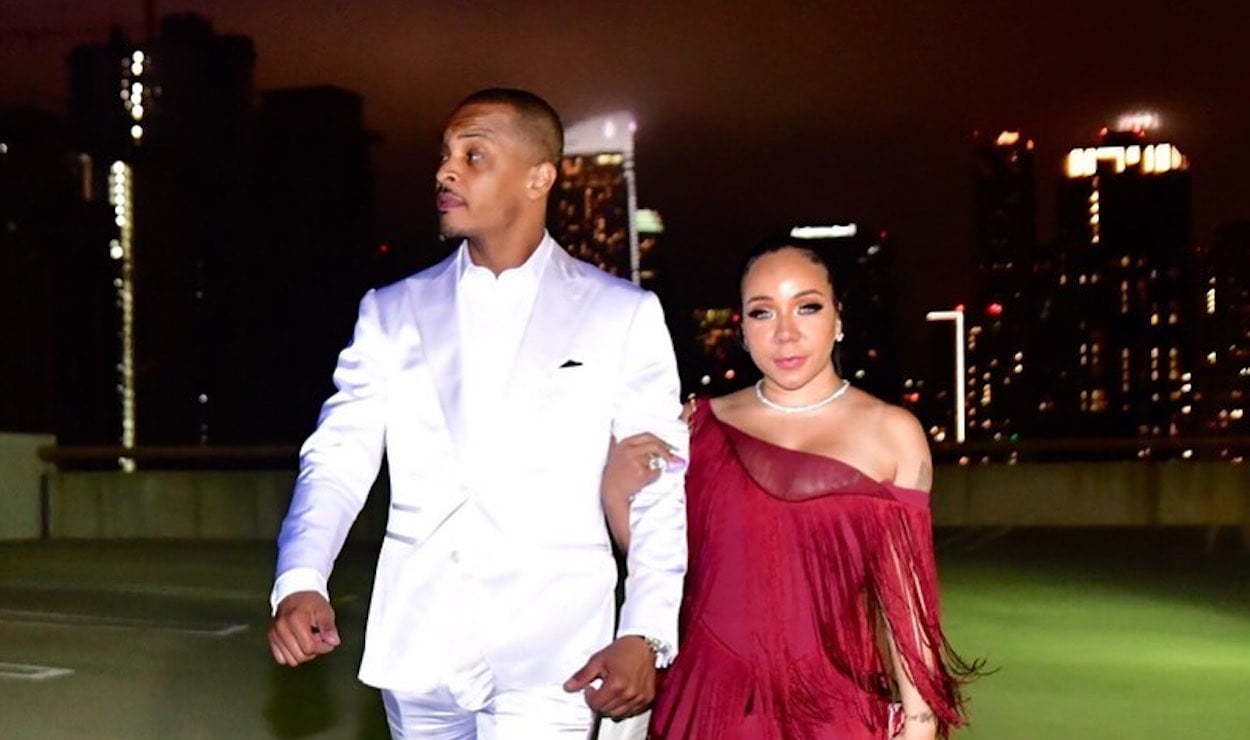 The father of six continued by telling hosts Nazanin Mandi and Nadia Moham that he determined Deyjah's virginity by whether or not her hymen was intact — a method which has been scientifically dismissed due to an active lifestyle sometimes causing the thin membrane to break. The comments understandably drew a lot of backlash, with stars such as Iggy Azalea and Chrissy Teigen verbalizing everyone's WTF thought pattern.
Now, T.I. has attempted to clarify his remarks during a sit-down interview with Jada Pinkett Smith on her Red Table Talk show. "From a place of truth, I began to embellish and exaggerate and I think a lot of people took it extremely literal," the Atlanta rapper said.
In response to the controversy, Deyjah had unfollowed her father on social media. T.I. now says that he understands the effect his comments had on the college student.
"She did have a problem with me talking about it however, and I understand that, and I am incredibly apologetic to her for that," the Grand Hustle leader continues. "She understands my intentions and she knows who I am, who I've always been."
All we're saying is perhaps his mouth could have done with an unbroken hymen.