Jeannie Mai is defending T.I. after he admitted to doing virginity testing on his daughter.
T.I. has been under fire the last few days after he divulged in a podcast interview that he's been accompanying his 18-year-old daughter, Deyjah Harris, to the gynecologist for years and demanding that the doctor check her hymen. The revelation sparked backlash and national discussion about virginity testing, and many fans criticized the Atlanta rapper for being overbearing and violating his daughter's right to agency over her body and sexuality. The conversation made its way over to daytime talk show The Real, and co-host Jeannie Mai actually approached the situation from a different perspective.
After most of the all-female hosts agreed that T.I. was out of line for requiring Deyjah Harris to get her hymen checked to make sure she isn't having sex, Jeannie Mai, who is currently dating rapper Jeezy, went on to defend his parenting tactic. "I support what T.I. is doing because I understand how hard it must be to communicate with an opposite gender daughter," she said Thursday. "Especially in this time and especially what he must have seen and known of what boys are like. For me, I was a very wild girl. I didn't like rules. I rebelled a lot."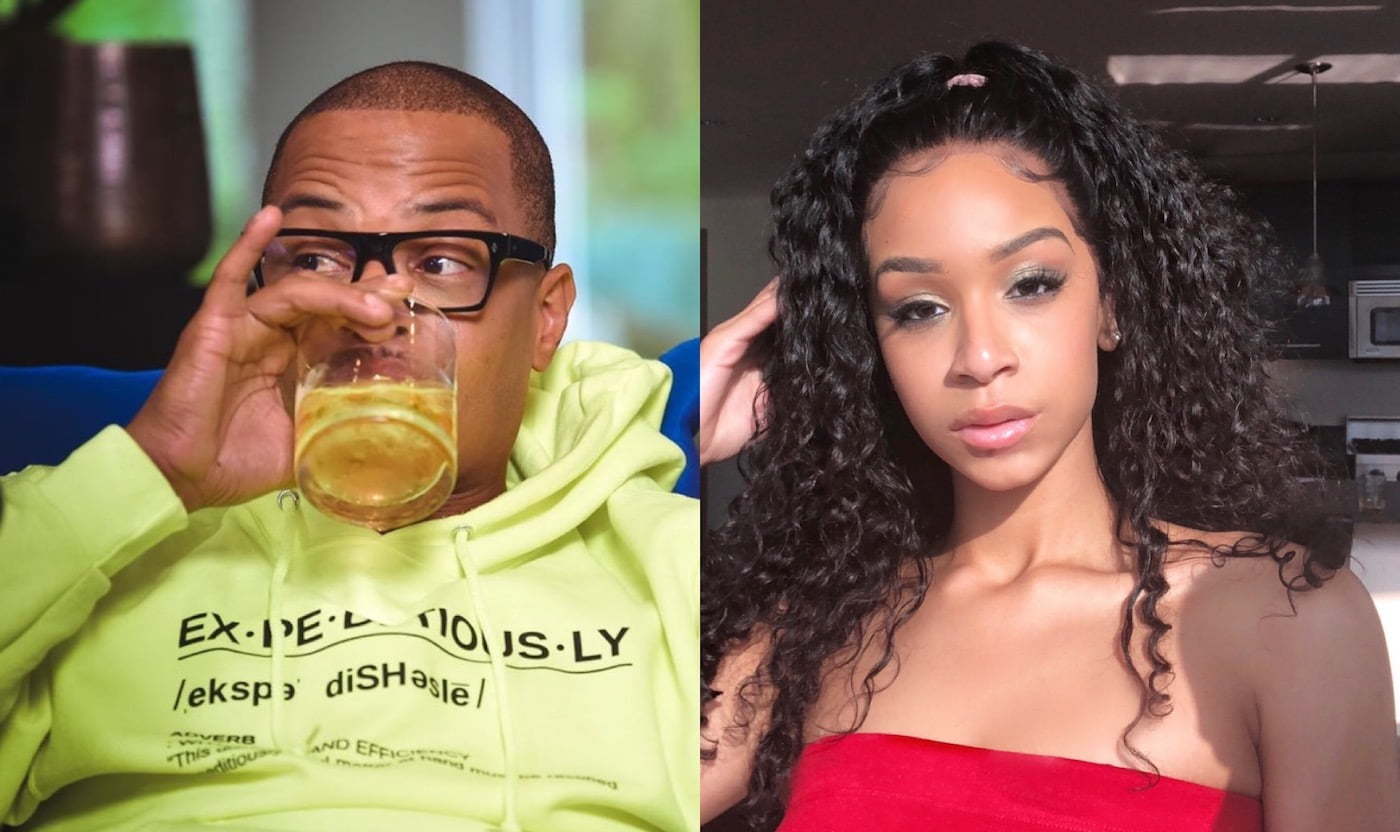 Jeannie Mai's own father was in the audience at the time, and she shared a story about how she would sneak boys into her room. One time, she explained, her father went and checked under her covers to see if she was hiding her boyfriend. Mai went on to say that her dad knew she was being promiscuous, but they never talked about it. "So what I ask of T.I. — if he's really doing this because clearly he's super concerned about today's world and everything promotes sex — I would just say, 'What is it that you're concerned about when it comes to the breaking of the hymen or that she's having sex?' Is it the STDs? Is it that she doesn't understand what love is? Does he need to know who the boys are? Why doesn't he trust her? Whatever it is, he needs to speak it with her." Jeannie then gave props to T.I. for being a protective father. "Shout to dads who care, period. Even if it's a little crazy."
Her co-host Adrienne Bailon also backed Tip and said she "lowkey respects" his decision. "You actually look like you care," Bailon said. "Maybe it's that he just wants to put the fear of God in her that makes her go, 'This is a big deal.' Having sex is a big deal."
T.I.'s comments appeared on the "Ladies Like Us" podcast hosted by Nazanin Mandi and Nadia Moham, who has since deleted the episode and apologized for not standing up for Deyjah in that moment.