Chronic Law of the 6IX is booked to perform at Rebel Salute 2020 in January.
The promoter of Rebel Salute, Tony Rebel, has announced that Chronic Law will perform at the two-night reggae show, which will be held at Grizzly's Plantation Cove at Priory in St. Ann between January 17 and 18. The Fresh Vegetable artiste who was speaking at the New York Launch of the event at the Sandz Bar and Grill, did not state exactly which night the Law Boss would be performing, but said he would give the full details at the Jamaican launch on December 17 in Kingston, where all the names of the artistes on the line-up will be named.
"For 2020, we going to bring the man who everybody talking about: the Law Boss, the Chronic Law," Rebel told the audience which comprised the media, local political officials and a throng of reggae lovers, in what was a jam-packed room.
Rebel also sought to allay objections by a member of the audience who questioned why Chronic Law was being booked for a cultural event. He argued that 'the stage of Rebel Salute presents the best of our musical culture" and pulls the most wholesome songs out of Jamaican artistes. He also cited artistes such as Mavado, Popcaan, and Bounty Killer, who had performed at the show and only performed their most positive songs.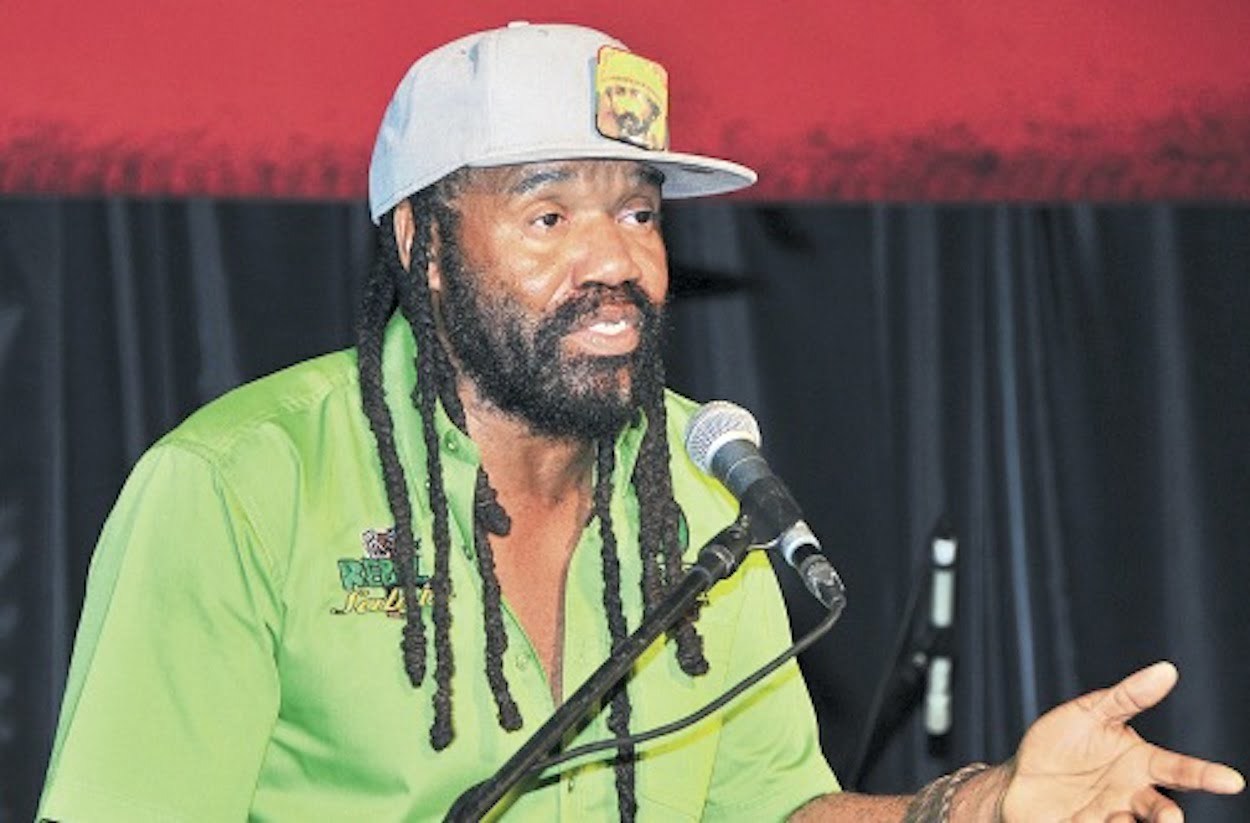 "No man, we going to give him (Chronic Law) a chance. We going to give him a chance because somebody gave us a chance and there we are going to do that with everybody that comes on Rebel Salute stage. We are going to do that. And guess what? My grandmother tell me seh wha nuh dead nuh dash weh," Rebel said.
"We are not going to put gloom and doom on anyone. We are going to make sure that we take the best out of everyone. Because if you look on anybody or listen to anyone, you can always find fault, but we don't need to do that, we want to keep it positive… because there is so much bad in the best of us and there is so much good in the worst of us so it does not become anyone of us to condemn the rest of us. So mek wi give him a chance," he added.
Rebel also gave the names of a few more artistes who would be performing. He said Ansell Collins, who has not performed in Jamaica since 1978, would grace the stage for the first time at age 70, and so would Wayne Wade, Steel Pulse, and Sanchez. He said Ugandan politician Bobi Wine will also return for a second consecutive year. He also hinted that Koffee, who got her big break on the Rebel Salute stage two years ago, could also put in a performance.
Rebel Salute is an annual music festival staged by the Organic HEART Group of Companies. It is one of Jamaica's biggest music festivals, known for its focus on roots and conscious music. It has wide acclaim as being the greatest roots reggae show on earth.
Rebel Salute started as a concert to celebrate Tony Rebel's birthday. The festival is drug-free, violence-free, alcohol-free and meat-free.