Melly Vs. Melvin is now here and it sounds fire.
Flordia rapper YNW Melly has released a brand new album despite being locked away for allegedly killing his two friends. The new project is titled Melly vs. Melvin. He teased the album back in July of this year when an image of him dressed in his orange prison attire appeared on his Instagram page. The rapper was also interviewed earlier in the year by Complex when he confirmed the project would be between his two personalities.
He mentioned, "Melvin's not an alter ego; it's a person. I got mixed personalities. It's another person," he explained. "Melly is a joker. He's just the one that everybody loves, and he loves everybody. Melvin is the one that protects Melly from the wrong people … Melly and Melvin, they made a mixtape. Well, an album, actually. It's going to be released, but I feel like I might make the world wait."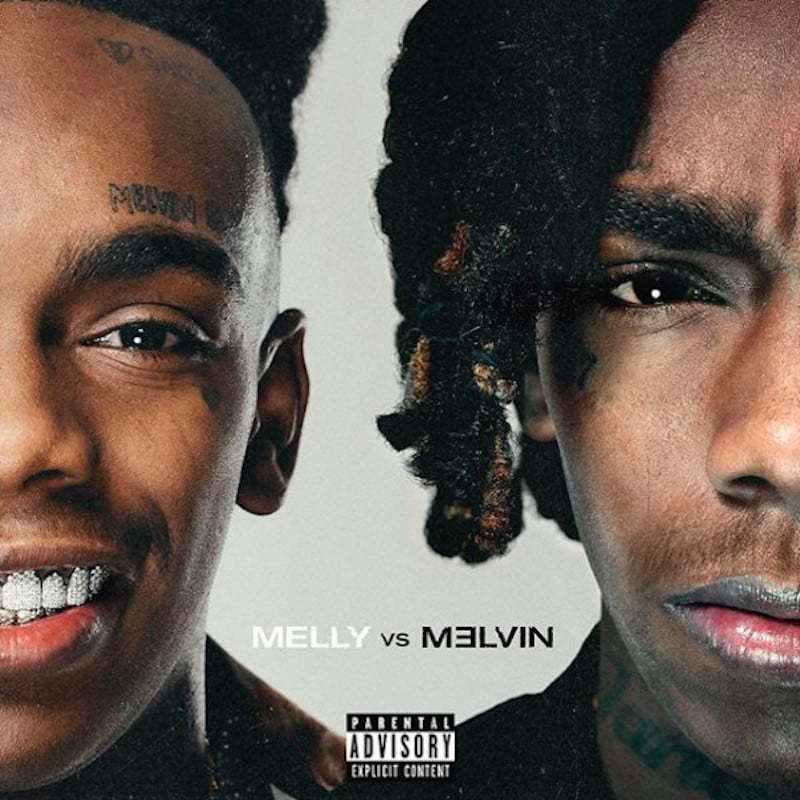 The new project boasts 14 tracks with his hit single "223s" featuring 9lokknine also making the cut.
Melly has done a lot of work for 2019, with his previous project We All Shine also listing the track "Mixed Personalities" which as a collaboration with Kanye West. Melly mentioned that Kanye had also planned to name a Yeezy after him; however, with Kanye's new take on life and Melly being locked down, we are unsure if that will still happen.
The young rapper is still awaiting trial for the two counts of first-degree murder charges stacked against him. He is facing a possible death penalty or life in prison for shooting death of friends Anthony Williams (aka YNW Sakchaser) and Christopher Thomas Jr. (aka YNW Juvy).
You can check out the tracklist for the new album below:
1. "Two Face"
2. "Suicidal"
3. "Adam Sandler"
4. "Bang Bang"
5. "Billboard"
6. "I Ain't Lying"
7. "I'm a Star"
8. "My Slime"
9. "100K"
10. "Nobody's Around"
11. "Killuminati" Feat. Foreign Teck
12. "Stay Up"
13. "Waitin on You" Feat. Tonk Wit Tha Gift
14. "223's" Feat. 9lokknine
Listen on Apple Music.
Listen on Spotify.