21 Savage issued a major PSA for his fake friends who fold on him.
21 Savage laid down the law as he mentioned his New Year's resolution and ranted about who won't be a part of his camp in 2020. The "A lot" rapper has had a very eventful 2019, to say the least. He was picked up by U.S. Immigration and Customs Enforcement shortened I.C.E. He was trolled online as a result of persons knowing he came from the UK, and the I.C.E. arrest caused a delay in his international tour.
With this in mind, it is understandable why the rapper wants a fresh break for the upcoming year and beyond. During an Instagram story post, the rapper got everything off his chest and was determined to have all the fakes "stay the f**k away" from him.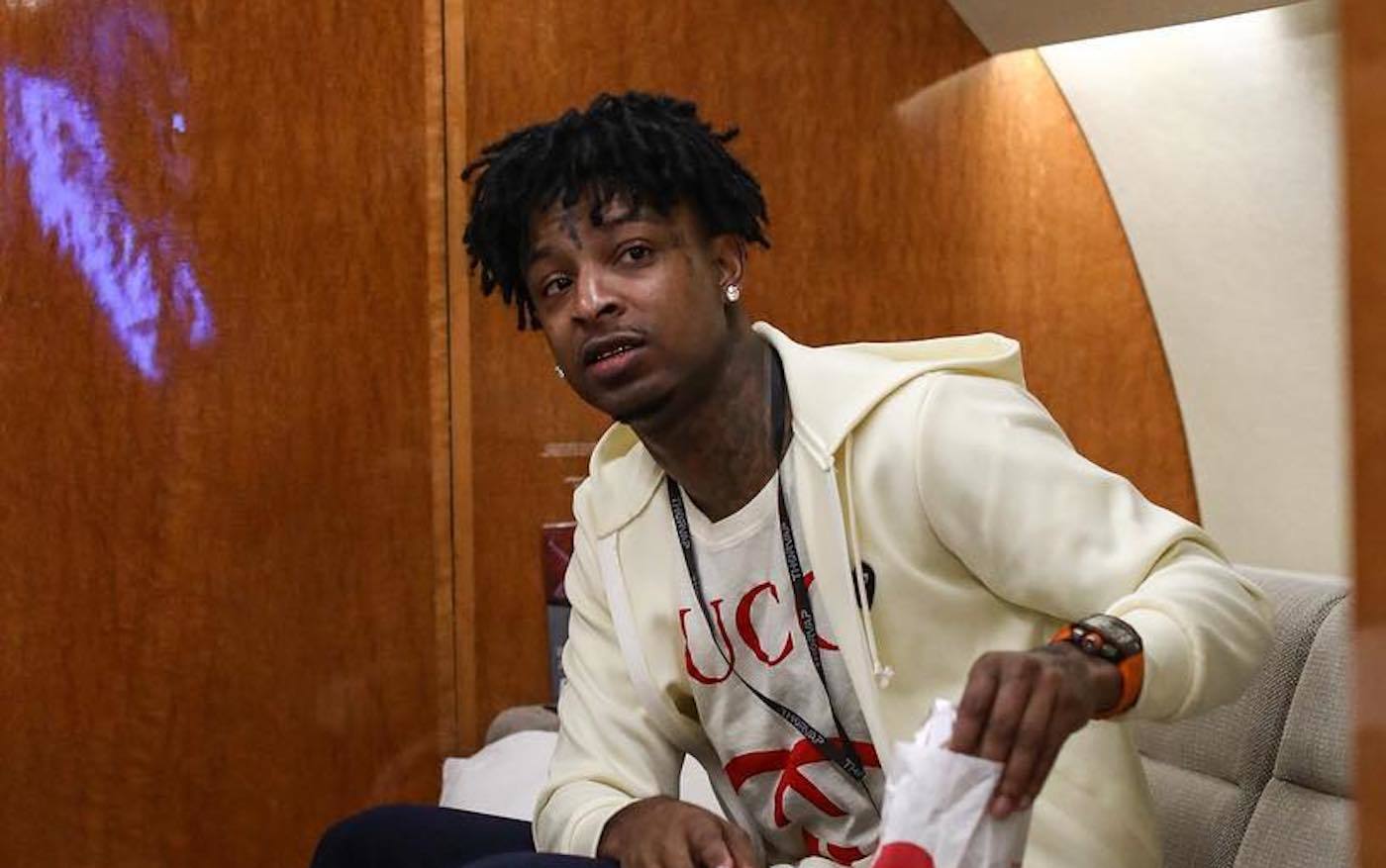 "Gonna be 2020, 19 almost over with," 21 said as he stared away from the video. He continued, "All you f**k ni***s who come around fake kicking it, come around me to gossip and talk sh*t about ni***s then go hang with ni***s and stay the f**k from around me."
"All you grown a** men who feel like it's my responsibility to make you rich stay the f**k from around me," mentioned Savage as he bashed the freeloaders in his life. He went on to say, "All you ni***s who jealous and envious, be around hanging talking bad behind a ni**a back, stay the f**k from around me."
It's always a good thing to rid yourself of deadbeat people, especially when trying to build an empire. It seems the rapper has some big plans for the new year, and he does not want any interference from toxic people. Sadly, the rapper did not state the exact persons who are bringing negative vibes. However, we salute 21 for taking a step in the right direction as we wait to see who will be cut from the camp.
The rapper has been teasing his new album for the last 3 years, and it could be the project that he is working on for 2020.