T.I. is set to appear on Jada Pinkett Smith's next Red Table Talk episode.
TIP has incited a multi-continental army of fury following his controversial statements about his daughter on a recent podcast. The media has not been able to keep the "Friends & Family Hustle" star's name out of the press since he spoke so candidly about such a personal and awkward experience for his young daughter. His appearance on the "Ladies Like Us" podcast sparked a widespread conversation about privacy and boundaries. While most fans and critics alike agreed that's T.I. was being way too extra and way too invasive, others settled on the fact that he is the father and as the parent in the situation, he's in his own right to decide what is best for his own child.
Jada Pinkett Smith creates a safe and comfortable space for open discussions, even the most personal kind on her red table talk series that has been airing on Facebook watch for over a year now. During an interview on Monday with ET on the red carpet at a screening for the drama "Hala" at the 2019 AFI Fest in Hollywood, Jada revealed that T.I. will be the next star joining her at the red table to discuss this viral matter of the hymen. "My next big guest is Tip. T.I. is coming to the table," Jada told Entertainment Tonight. "Yes indeed, and of course, he's going to address the controversy that has been swirling." She said his episode, which they just shot, will air next Monday. We can't wait to hear how Willow feels about this.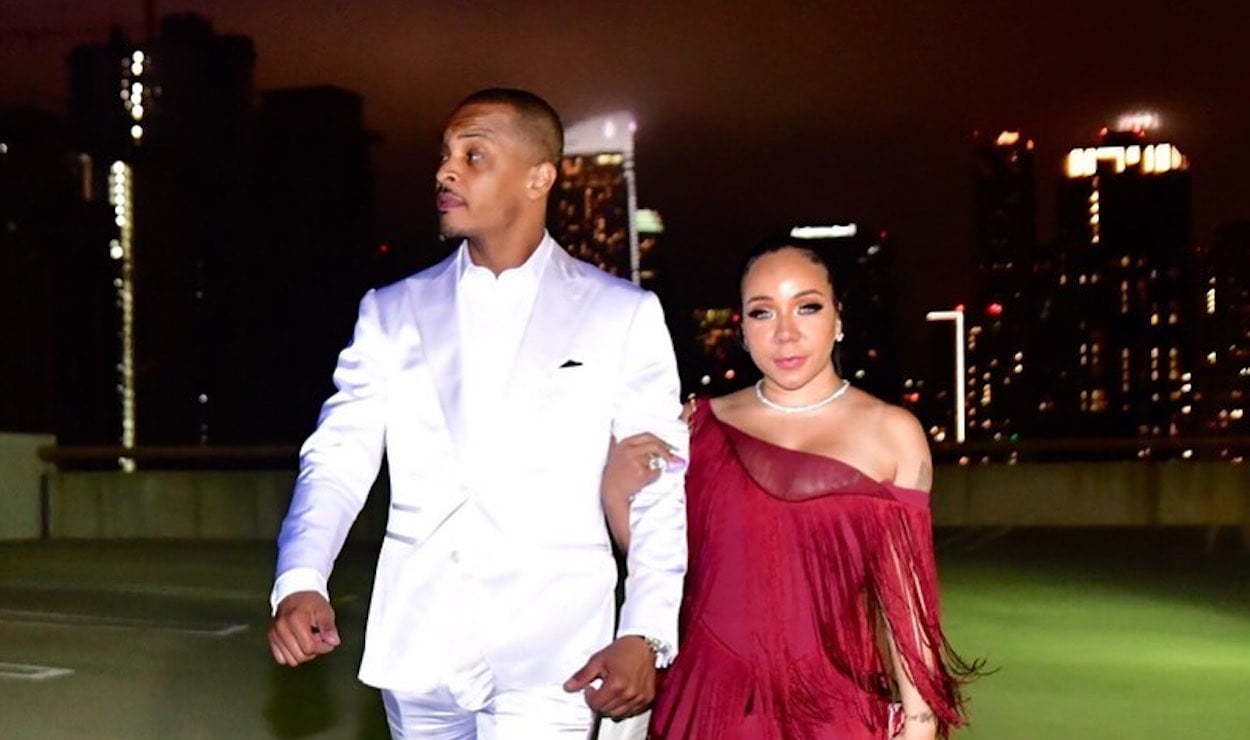 The discussions and reactions that have ensued since T.I'.s staggering revelation has inundated the social media sphere for weeks now, and it does not appear to be dialing down anytime soon. There have been feminists admonishing T.I. for sexism and abuse of authority, grand entities publicly denouncing his controversial statement. The interviewers from the podcast have since removed the content and disavowed his actions as well. Even T.I.'s daughter Deyjah ended up deactivating her social media account in the wake of this public uproar. We doubt Tip saw any of this turmoil following his candidness.
Jada Pinkett Smith and Will Smith have always appeared to be very open-minded parents. It has even been discussed in the media before that their unorthodox laissez-faire parenting techniques can lend itself to seem a bit irresponsible at times. Will and Jada have always encouraged their kids to be free thinkers and never seem to impose too many restrictions or disrespect their basic human rights, such as privacy. It'll be interesting to see what the conversation will be like between Jada and T.I. amidst him divulging that he annually ensures his daughter's hymen is still in check.
Both parents have proven to be completely different authority figures with two different approaches. Chances are they won't always agree with each other, but maybe they will find some common. T.I. is still yet to openly discuss the backlash he's been getting since the podcast interview with his daughter. His appearance on the Red Table Talk will be his first interview since the controversy has boiled over. Do you think T.I. will show any remorse?