Nipsey Hussle artist BH got himself entangled in a tense police standoff on today.
BH, also known as Hoggy, was pulled over by police officers in Beverly Hills on Tuesday over an alleged stolen vehicle. According to TMZ, the rapper was stopped by law enforcement after they ran his plates and got a hit that it was a stolen rental car. The video clip below shows cops with their guns drawn, and BH ordered to exit his vehicle and put his hands above his head. He was then ordered to get on his knees before being cuffed.
You can see several police cars with their sirens on and cops outside with their guns drawn. The West Coast rapper was briefly detained on the scene while police officers determined if the car he was driving was stolen.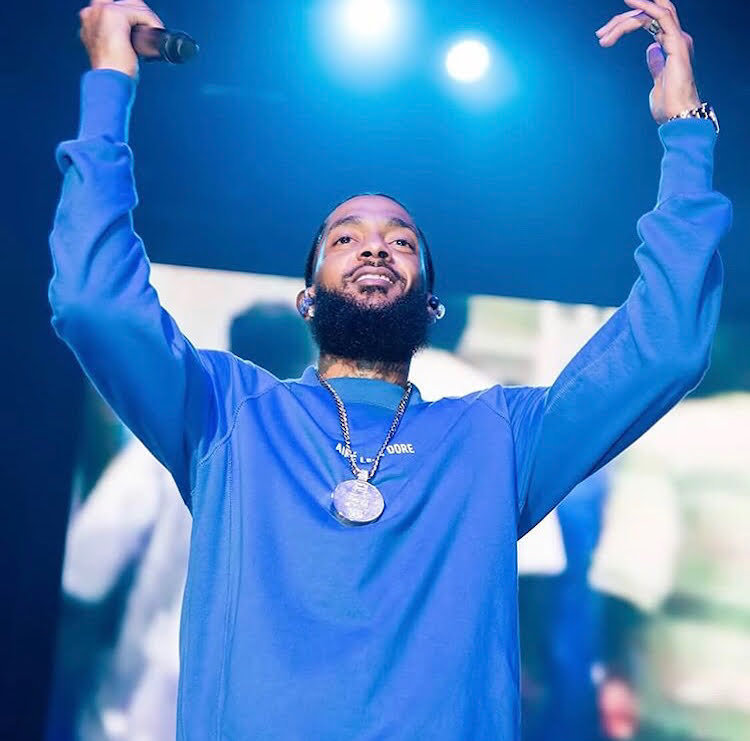 Eventually, BH and his passenger were released without being arrested, but the police seized the car while they continue to investigate if it was, in fact, stolen.
BH was a close friend of Nipsey Hussle after signing a deal with the late rapper's All Money In label. The two rappers previously collaborated on a handful of singles before Nip's death. BH also paid tribute to Hussle in his "Trap Pac" music video. This standoff with police officers must've been a scary few minutes for the rapper who lost his close friend to gun violence earlier this year. It can't be a good feeling having half a dozen guns pointed at you, especially in the current climate of high rates of police unjustly killing young black men.