DaBaby is a magnet for the ladies and this female fan might get dumped by her boyfriend after this episode.
One of the biggest things to come out of Tyler, the Creator's Camp Flog Gnaw was the booing of superstar Drake. While this was monumental and clearly a heartbreak to many OVO fans, there was some real breaking of hearts taking place at the Real FM's booth. What happened was something a screenwriter might have dreamed up. A female fan was offered the chance to meet DaBaby backstage. Usually, this would have been a simple fan meets celebrity, however, there is a twist; sitting right next to her was her boo.
The woman was asked by Real FM's presenters Bootleg Kev and DJ Hed if she would ever cheat on her boyfriend with anybody on the festival's lineup. She hesitated a bit, but after starring her bf in the eyes and getting the okay from him, she answered, "DaBaby."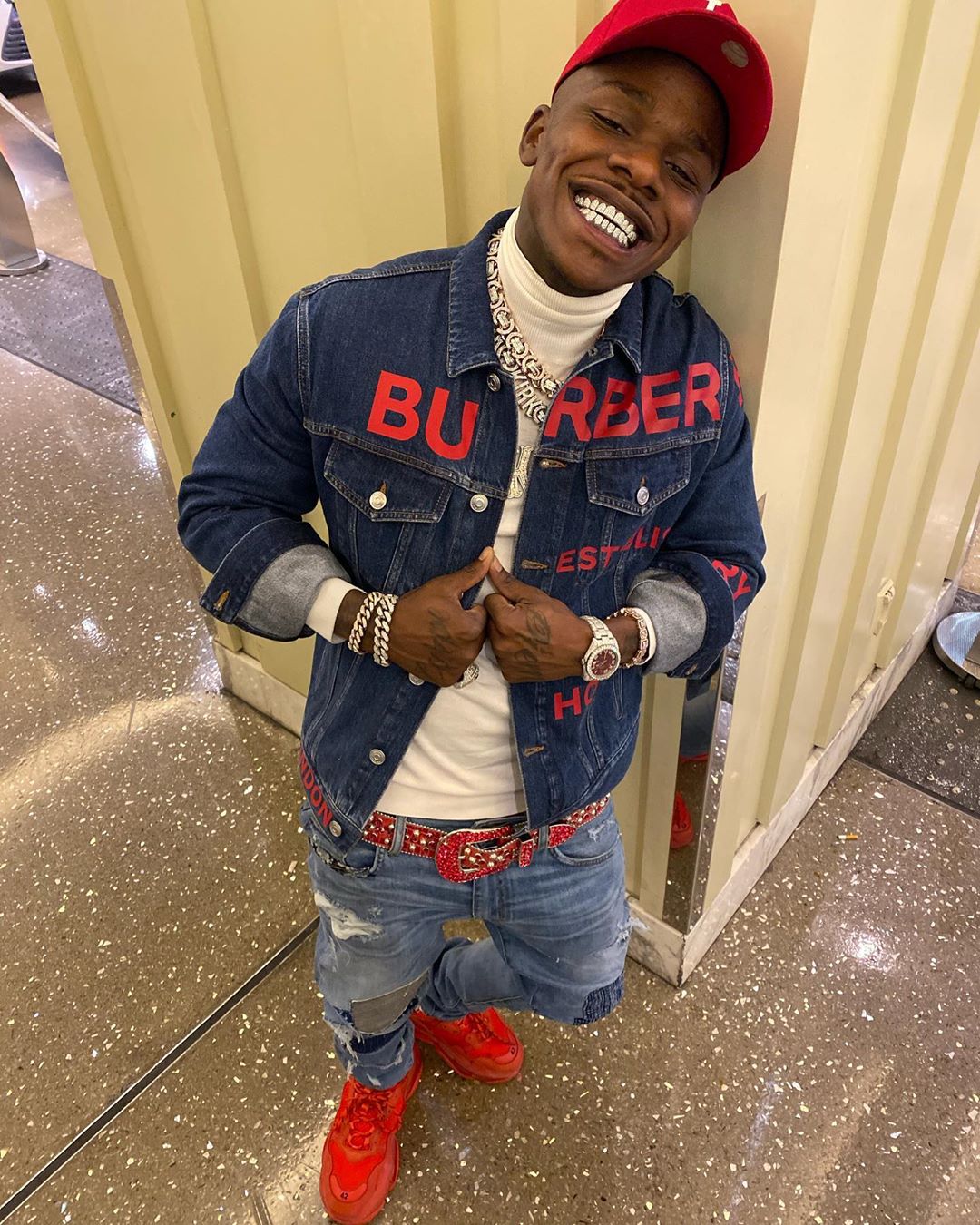 To be honest, the North Carolina rapper has had a phenomenal year. His hit single "Suge" from his first project is still bumping, his sophomore album Kirk can be heard in all the hottest clubs and the artiste is gearing up to take on a major US tour. With a super upbeat personality in his music videos, on stage, and we assume when the cameras aren't rolling, it is quite understandable why a young woman would want to be by his side.
The clip continues with the presenters offering the fan VIP tickets on one condition, that her hubby doesn't come. Even though her partner pleaded not to go and even mentioned that he would not take her home, she still got up and went with Kev and Hed. As you watch the clip, it is quite unbelievable to see Chris Brown's track "Loyal" being played out in front of your eyes. Based on the shock effect, many persons are commenting that the clip must have been staged.
For now, we have to go with seeing is believing, and the fans clearly love DaBaby and will risk it all to have even one special moment with him.
Man's soul was hurt fr????? pic.twitter.com/HLdcIUn9uQ

— Ray, The Immortal???? (@RayBeenImmortal) November 17, 2019