Aidonia has finally dropped some new music, and 4th Genna fans are smiling ear to ear.
We all probably forgot how much we've missed the Genna Don's flow and witty lyrics while he's kept us deprived of new material for a whole year. "Aircraft" is Aidonia's account of the last year's happenings and it leaves nothing out and stops at nothing to firmly re-establish the Genna's rightful place as one of dancehall's greats.
"A who seh dem have di hot song a street? / Hot last week it nah last not another week / One voice lock yu mouth when di don a speak / Get a box pon yu cheek bwoy swallow teeth," Aidonia deejays.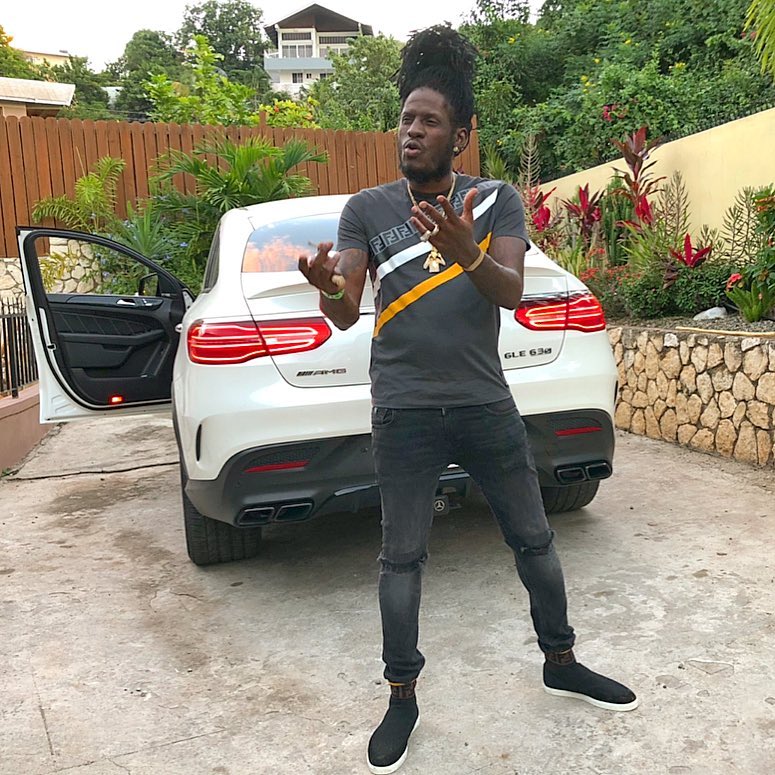 Many fans quickly started speculating that the 4th Genna President was aiming his shots at Masicka's head, but it's quite clear that his hit list does not stop there. "From mi seh breeze everybody full a bare sauce," Aidonia jabs at who we can only assume is the dancehall newcomer often argued to be a heavily fertilized plant of the industry. "A look strength dem afi group up," Didi also spits on the track, seemingly throwing shade at the breakout dancehall faction of 2019.
While there has been a widespread debate about whether Aidonia has yet achieved legendary status in dancehall or not, the veteran deejay delivers a quick two-minute and fifty-two-seconds track replete with real life lyrics and hard-hitting bars. He does this so effortlessly that it's almost embarrassing to compare it to some of the music releases from some of the leading dancehall artistes this year.
"Mi tek a year off an mi still a lead / Dem all a wonder wah gwan if Kim a breed / Yo mi fans dem start bawl like a kid a teethe / Still a couple mill a week / Yu know mi dawg dem still affi eat / Seh dem a run di place a wah dem put ina di n***a weed? / Nuh drop nuh song and still book out – bigger league," Aidonia deejays on the track's second verse. The whole song is like a tell-all as the 4th Genna Boss has fans clining to his every word. Check out "Aircraft" now to hear Aidonia chronicling his career this year and where he is today.