Nipsey Hussle's murder suspect Eric Holder suffered another defeat in court when a judge denied his motion to dismiss the attempted murder charge against him.
Nipsey Hussle's family and other victims involved in the shooting are well on their way to getting justice. On Thursday, a Los Angeles court judge ruled in favor of the victims when he denied Holder's request to dismiss the attempted murder charges against him. The Share Room reported that Judge Robert J. Perry rejected the application on the grounds that Eric Holder, who is currently behind bars awaiting trial, intended to kill everyone in the zone where he allegedly murdered Nipsey Hussle.
Prosecutors argued that Holder fired multiple shots using two firearms even when Nipsey Hussle, real name Ermias Asghedom, was lying on the ground motionless. Shortly after the March 31 killing of the Crenshaw rapper, police officers released surveillance footage showing a man walking up to a group of men standing in the parking lot talking and started shooting. The shooter fired several shots at a man lying on the ground, believed to be Nipsey.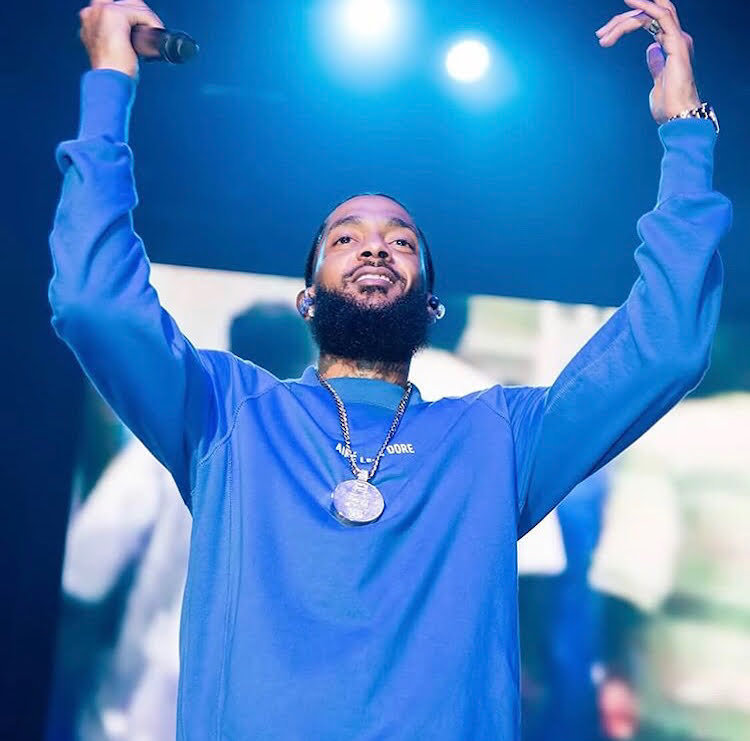 Eric Holder, who is known in the community as Sh*tty Cuz, was captured by police a few days later. He has since been charged with murder and attempted murder, because two other men received gunshot wounds in the incident, but survived.
According to reports, Nipsey and Holder had a brief argument shortly before the shooting. Sources say the rapper asked him to leave his store and allegedly called him a snitch. The suspect fled the scene but returned with guns blazing. The West Coast rapper was reportedly shot 6 times, including a shot in the head that might ultimately be the fatal wound.
Eric Holder will now stand trial starting February next year. He faces life in prison if convicted.
R.I.P Nipsey Hussle.