Kevin Gates is one of the "realest" rappers in the game if only he could rub off on Kodak Black.
Baton Rouge rapper Kevin Gates takes the time to offer Kodak Black some kind words after he was sentenced to almost four years in jail on Wednesday, November 13th. Urban Islandz broke the story yesterday of Kodak getting sentenced to 46 months in prison for federal weapons charges. Kodak has spent the past six months in Miami's Federal Detention Center and has interestingly been getting into fights during his free time. Project Baby seems hellbent on making waste of his talent, and he has disappointed many fans with his extra-curricular habits. Yesterday a judge sentenced him to 46 months in jail for falsifying background check information on forms that he used to purchase firearms back in February of this year.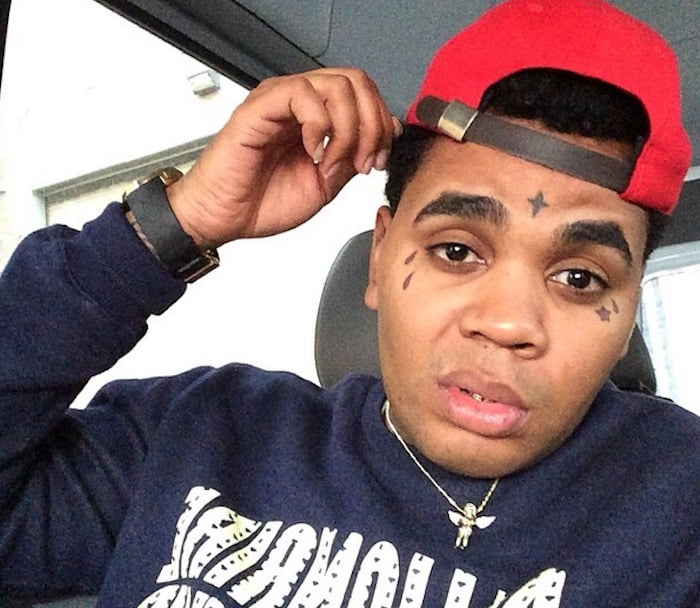 The Pompano Beach rapper was facing up to 10 years behind bars, so you can say that Kodak got off easy with a much lighter sentence that could see him home in three years. After the news broke, Kodak took to Instagram to post a photo of himself in prison attire with a huge smile on his face. Apparently, nothing can get him down. He then captioned the post, "Hold It Down While I'm On Lock. Calling Shots From The Box," getting his inspiration from Kevin Gates.
Kodak's year-long bad decisions have caused many to despise him and turn their backs on him, but it seems that Gates still has hope. He took the time to pen a sweet uplifting message to Kodak in response to him quoting him in the caption of his post. Kevin wrote this on Instagram alongside a photo of Kodak, "After All hardship All mighty #Allah grants us ease!!!! May your vacation be a peaceful journey and may you return Wiser, Stronger, and Greater than ever before – We love you Sir."
While many would not call a prison sentence a vacation, we get what Gates is saying. Kodak is still facing a lot of legal issues, and hopefully, they can all be put to bed soon, and he can return from prison a changed man.