Rapper Kodak Black seems to have the odds in his favor as he was sentenced by a judge to serve only 46 months in prison for breaking federal firearms law.
Kodak Black has had his fair share of legal troubles, and the rapper has been on the inside before calling a prison cell his home in the past. He has gotten many chances to turn a new leaf, but he continues to dig himself deeper and deeper into a ditch. He is quite a controversial figure in music, and many of his fans now abhor him. This is largely due to his criminal activities and his unfiltered mouth, as he is well known for saying anything no matter how crude it is and posting it on social media. He came under massive attack earlier this year for his out of pocket statement to actress Lauren London after her boyfriend rapper Nipsey Hussle passed away.
Many have attempted to guide Kodak Black on the right path, but he has proven that he does his own thing and does not care about the repercussions. Back in May of this year, he was arrested prior to taking the stage at the Rolling Loud Festival in Miami. The Florida rapper was accused of falsifying documents so that he could purchase multiple firearms from Lou's Police Distributors on more than one occasion back in February 2019. The weapons included, a .380-caliber handgun, a 9 mm handgun and a semi-automatic Mini Draco as well as over 100 rounds of ammo. According to authorities in the case, one of the weapons was later found at the scene of a March shooting in Kodak's hometown of Pompano Beach, Fla. making the situation even more grave. He was charged with two counts of breaking federal firearms laws, which carries a statutory maximum of 10 years for each count.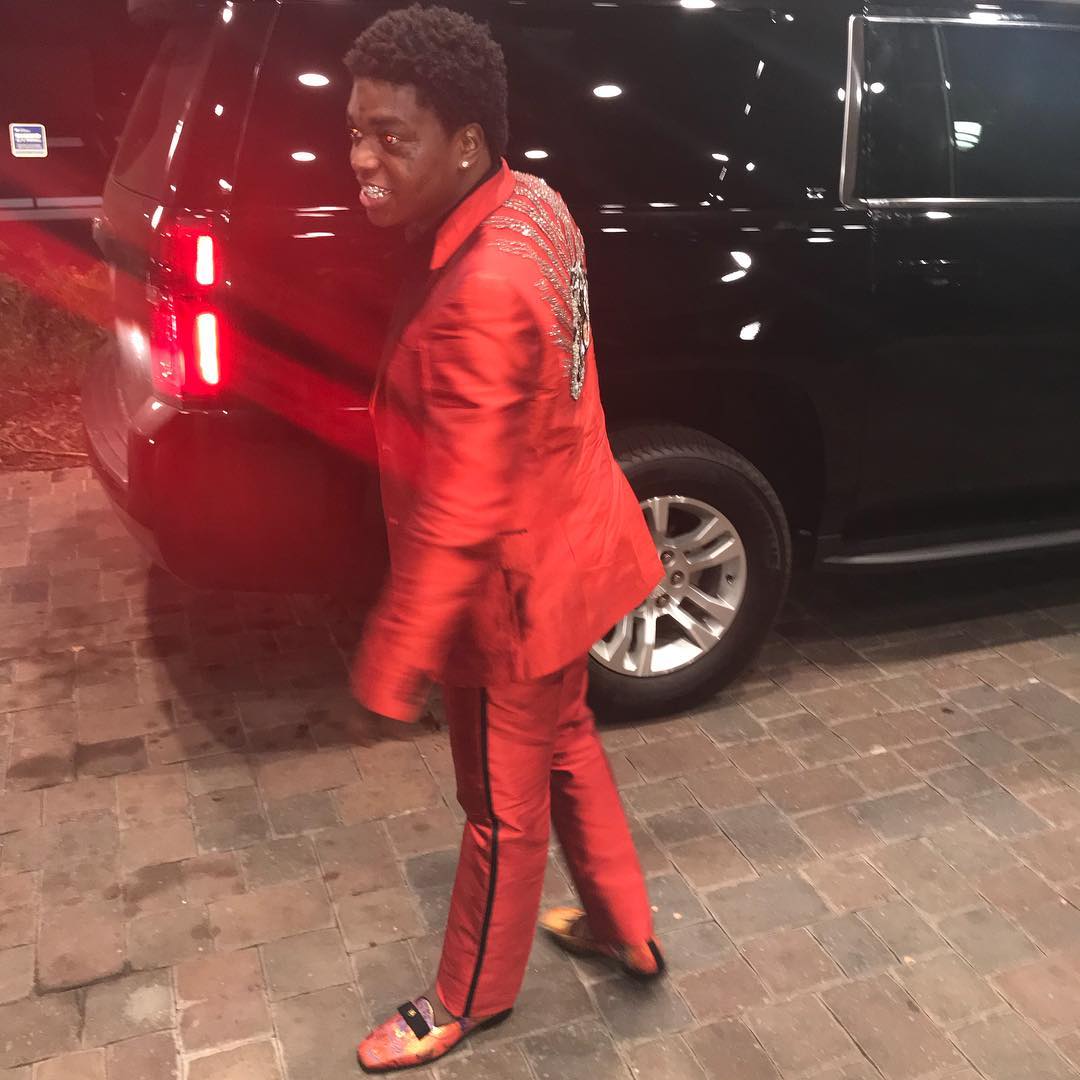 He has been detained at Miami's Federal Detention Center since his arrest, and he continued to maintain his innocence up until August 14, 2019, when he surprisingly changed his plea to guilty. As a result of his guilty plea, the government suggested that Kodak receive the absolute minimum possible sentence for his crimes. Kodak's lawyer also wrote a sentencing memorandum on his behalf, which was submitted to the judge last week. He stated that Kodak should only receive 37 to 44 months for the charges, and he cited self-defense as the reason. His lawyer claimed that he purchased the firearms to defend himself as he received numerous death threats from gang members. He highlighted the fact that Kodak was successful in taking a lie detector test, scoring 99.9 percent, proving that he was honest about purchasing the guns for self-defense purposes.
Kodak Black, however, has not been a model inmate as he was involved in a fight on October 30 while in prison. During the brawl, a corrections officer was hit in the groin by Kodak, and he had to be rushed to the hospital where he underwent surgery for his injuries. It seems that this incident did not affect Kodak's image though, as he miraculously received only 46 months of his possible 10-year sentence by a judge earlier today. The government's low sentencing range for a crime of this magnitude is 46 to 57 months. Definitely a win for him and his team.
During his time in jail, we can only hope Kodak will reflect on all his legal woes as he currently has a pending case for sexual misconduct in Carolina. Maybe this will be the push to turn his life around.