Kodak Black channels his inner Kevin Gates as he heads to prison.
Kodak Black shared a photo and caption with his fans from the inside, and this post, along with the limited-edition Bill doll, is all we have to hold us over for almost four years while the rapper does his time. Kodak was arrested earlier this year for falsifying information on a gun application form to acquire a firearm. Not only would that have earned the rapper an illegal firearm, but at the time, he was already banned from purchasing guns due to him being on bond for rape charges.
Since he admitted to all his crimes, the rapper's attorneys argued that the charge he faced was for deception and not for possession of an illegal firearm. They also added that Kodak Black was receiving death threats from gangs, and as a result, his team started to chauffeur him in a bulletproof vehicle, alleging that self-defense was the reason for the firearm.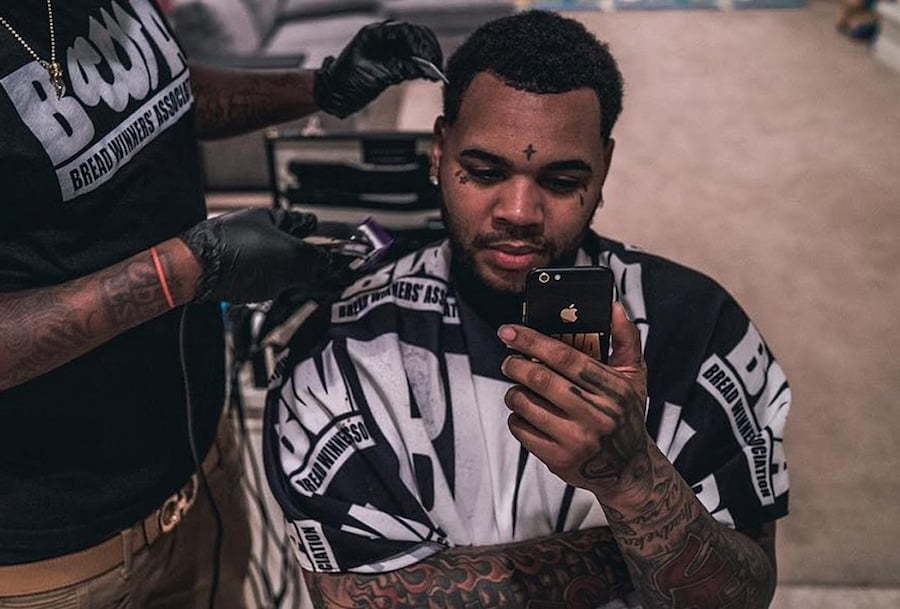 While he was facing a maximum sentence of 10 years, when the verdict came down, the 22-year-old rapper was sentenced to only 46 months thanks to the leniency of the presiding judge. Following his relatively light sentencing, Kodak Black took to Instagram to share a message to the fans. "Hold It Down While I'm On Lock. Calling Shots From The Box #Literally," he wrote alongside a photo of him grinning gold teeth in a green prison uniform and white socks with slides.
The quote that Kodak used as his "last words" comes from the intro on the latest album from Louisiana rapper Kevin Gates. Kevin, who was also recently incarcerated, spoke about trapping and doing the time in the track. Kodak Black, who is a repeat offender of the law, has been in and out of detention centers for years, but this 46-months sentence will, by far, be his longest stint in the concrete jungle. We hope fans will "hold it down" like he asked.