Aidonia took to Twitter in a moment of self-love to laud himself as a legend. The message was apparently not well received by some dancehall fans; as a matter of fact, it was rejected with disdain.
The disparity is hard to measure, but I would say most artists and fans definitely do not discount the fact that Aidonia is a dancehall legend. However, while artists like Protoje promptly agreed with Aidonia's post with "Facts. No debate," others begged to differ.
"Hey big woman ting tho enuh DEM CANT DENT THE FACT THAT IM A F***NG LEGEND INNA DIS!!" The 4th Genna boss tweeted with a series of exclamation marks. One fan's opinion was that "I respect you as musician but I really don't think you achieve that status to claiming it. You have some solid hits, but u need that solid consistency that people feel. #nuffmorework each man to dem own still," the fan tweeted in response to Aidonia's statement.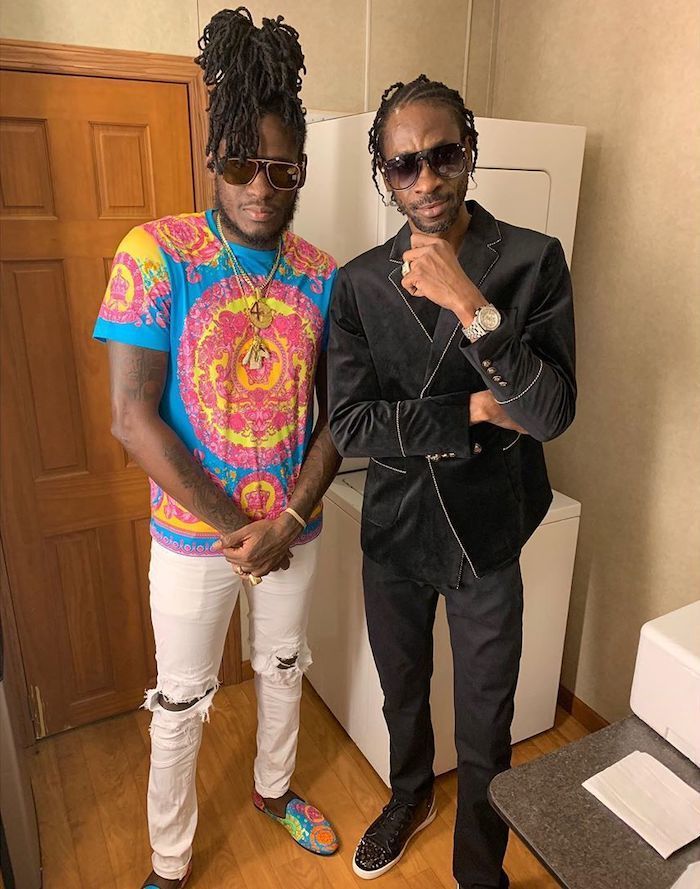 The deejay did not need to reply here because his fans promptly clapped back with statements like "the man dnt need to do music and him music haffi play inna dancehall that is legendary status," echoed by one fan on Twitter. However, Aidonia did have to clapback at another Twitter user who wrote, "Ah dat yuh pick lock off." Though the message this person tried to formulate before he hit 'Tweet' was obviously not proofread, the insulting tone was evident. This forced Aidonia's hand causing him to reply, "Please go and s**k ur mother." Ouch.
Why would anyone want to dispute Aidonia the JOP and later 4th Genna Don's legendary status? Do these kids nowadays not know the history, the work, the impact? Based on social media use demographics and the fact that frequency of releases was the opposing argument, my educated guess is no. They know not who A-di-di-di-donia is in dancehall. An irreplaceable footprint, a dancehall "legend inna dis" as he puts it. I wholeheartedly agreed with one fan who thought it goes without saying. "Come on Gena u nu afi chat we fans know where u stand so u know too got the globe pop," he wrote. Some dancehall fans should show more reverence.
Facts. No debate. https://t.co/LlvWdAep6f

— KingDigg (@Protoje) November 13, 2019
Yeah dat dem a try seh me nuh drop nuh new song!!! But watch d pree 3/4 a da songs released from last year till now inna dancehall music not even reach Harbour view much less palisadoes fi reach airport lol !!! Hit songs and popular songs a two different ting yeer!! HITS ME SING

— GENNALYF (@AIDONIA4THGENNA) November 14, 2019
What Constitutes Legendary Status In #Dancehall Music? Or #Reggae Music? Aidonia Is A Top Artist But Legend? I Don't Know…

— Kiran Emanuel Singh #BornInThe90's (@therealkiran91) November 14, 2019
My point in a nutshell is Aidonia is a well established act and possibly one of the best of his era, but one of the requirements to be legend in my book to is impact outside, DO SUMN. If he left us today I wouldnt even know his biggest feat…

— Mikey ? (@Mikey_NNG) November 14, 2019
Aidonia is a legend. His flow and cadence inspire people from Bounty to Kartel. Not to mention a whole generation of artistes that pattern their rhymes similar to his old AND new style in this present day. Including myself.

— Royal Blu Fuego (@TheRoyalBlu) November 14, 2019