Fabolous's 2010 smash hit "You Be Killin Em," which was featured on his There Is No Competition 2: The Grieving Music EP was almost not his. We know a beat is essential to the writing process of the song, we are unsure Fab had the lyrics written out before he heard the track or if the lyrics came to mind after he heard the beat. The reason this is important is that the beat was actually initially made for Adrienne Bailon. If you don't remember that is, she was a former member of girl groups 3LW and The Cheetah Girls and was doing her solo project back in the time the song came out.
N.O.R.E. and Fabolous were guests on the Drink Champs when the topic of the song came up. The host asked about the beat originally being, "for that girl from The View. Lenny S.'s girl. I heard that that was the beat for [Adrienne] 's song. Lenny S. played it for her, she loved it. Then he played it for you."
Adrienne, who recently changed her last name to Houghton after marrying Christian, singer, songwriter, and producer, Israel Houghton decided to set the record straight on The Real, which she has been co-hosting since 2014.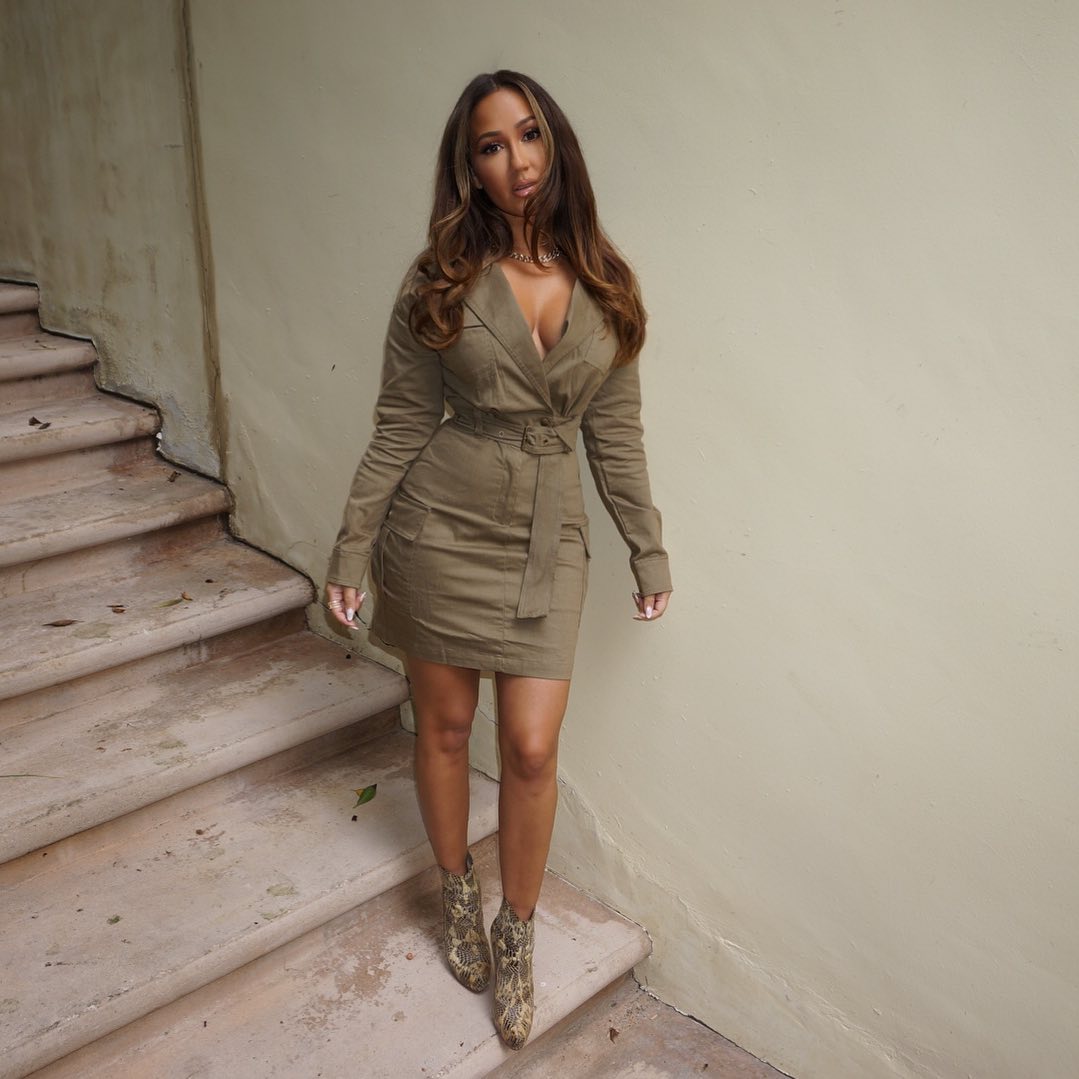 She told viewers and her co-hosts, "To set the story straight, the song, the track was absolutely made for me. Back when I signed to Def Jam… I was dating Lenny and we actually got studio time with Ryan Leslie who is an incredible producer, and I was telling Ryan, 'This is the kinda music I want. Crazy enough, my album that never came out was titled Unapologetic [same as Rihanna's]."
She continued "I really wanted something that felt hard and had this vibe, I was being very outspoken on the album and I was like 'I want something that feels [She mimics the beat]. We were looking for writers to write to the song which happens all the time. You have a track, you have a beat now you just need to write to it." She admits, "I'm not a writer, that is not my ministry." She confessed that they took a while to find a writer and boyfriend Lenny decided to pass the beat on to Fab.
She said, "Now that I hear the song, initially I was a little salty. I was looking at Lenny like, "You gave my song away!" She confessed how Lenny would get the stink eye from her every time the song came on in the clubs.
"You Be Killin Em" peaked at number 63 on the US Billboard Hot 100, number 8 Billboard's Hot R&B/Hip-Hop Songs and number 6 on Billboard's Hot Rap Songs for 2010-2011. The song was also certified Gold with over 500,000 units sold.
Do you think Adrienne would have done the beat justice?