Kodak Black gets canceled for shooting shots at Nipsey Hussle's baby mama, Lauren London.
The internet is a savage place, and Kodak Black knows that, so fans are now puzzled why he decided to make such a distasteful comment about Lauren London in the wake of Nipsey Hussle's unfortunate passing. It turns out that Kodak was on Instagram Live yesterday and decided to say some stuff for the Gram. Perhaps he is just up to his usual shenanigan, or maybe he is just doing it for the clout. Whatever his reasons are, he is now getting hammered on social media.
"Lauren London that's baby, though," Kodak said. "She 'bout to be out here single. She fittin' to be a whole widow out here. I'll be the best man I can be for her. I'll give her a whole year. She might need a whole year to be crying and sh*t for [Nipsey]."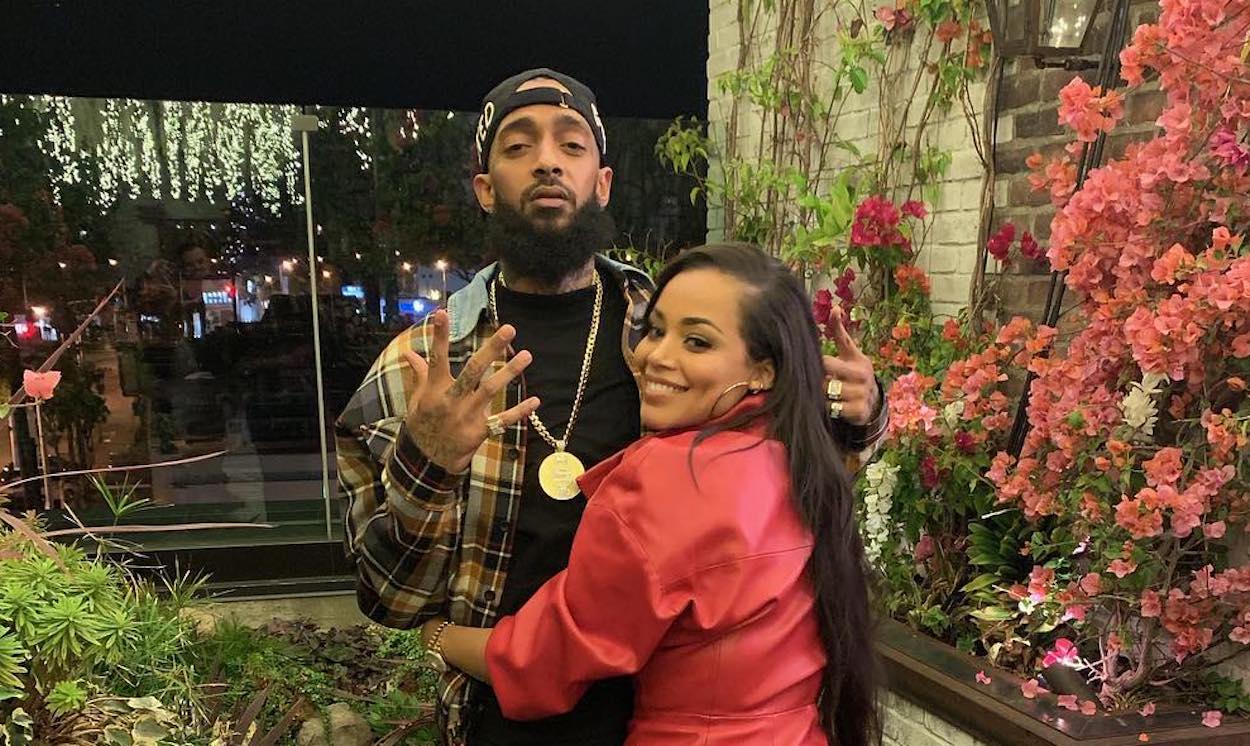 After making that statement, one of Kodak Black's friends tried to tell him that the comment is wildly inappropriate given the circumstances. The Florida rapper than double down saying that he will give her three years and that if she needs a shoulder to cry on he will be that friend.
The backlash was swift on Twitter. "First of all… Lauren London and the rest of Nipsey Hussle's family and friends are all mourning. It's way too early for foolishness," one fan wrote. "Second of all… Kodak Black would never have a chance with Lauren London—not in this lifetime or another."
"Yuck. Kodak Black is disgusting & makes ignorant comments almost daily. Lauren London is mourning the death of her soulmate & the father of her child less than a week ago & you're talking about shooting your shot w/ a widow? Like you even stand a chance," another fan wrote.
Kodak Black on IG talks about Lauren London being single and a widow, that she only needs a year to grieve for Nipsey Hussle, before Kodak will get at her.

This is so shameful and disrespectful ????? pic.twitter.com/4bWiUj2Kt3

— RapVineyard (@RapVineyard) April 6, 2019
Kodak Black: Multiple rape charges

twitter: ???????

Kodak Black: assault charges on women

twitter: ???????

Kodak Black: holla at Lauren London

twitter: pic.twitter.com/sOb6FGnaSo

— ???????????? (@zepblackstar) April 6, 2019
If none of these rappers check Kodak Black for his comments about Lauren, it shows how fake the rest of these rappers are and their lack of real respect for Nip Hussle.

— Stephen S. ? (@GoldToothpicks) April 6, 2019
First of all… Lauren London and the rest of Nipsey Hussle's family and friends are all mourning. It's way too early for foolishness.

Second of all… Kodak Black would never have a chance with Lauren London—not in this lifetime or another.

— Jermaine Watkins ?? (@JermaineWatkins) April 6, 2019
Everybody to Kodak Black pic.twitter.com/kkswkXrGYq

— Christian Hall (@SpazzLion) April 6, 2019
The Internet looking at Kodak Black. pic.twitter.com/bXT5Up1Bvq

— Cameron Grant (@coolghost101) April 6, 2019
the audacity of kodak black to think he could ever have a chance with lauren london. lauren? lauren??? pic.twitter.com/Zo4dV91ba4

— deaja (@deajachanice) April 6, 2019
Kodak Black sexually harassed Lauren London on his IG Live, Nipsey hasn't been dead a week. Little dude is becoming a problem. He already has rape cases open.

— FERRARI SHEPPARD (@stopbeingfamous) April 6, 2019