Ebro wants you to give Nicki Minaj her flowers for bringing back female rap.
Hot 97 radio personality Ebro Darden is known for making statements that spark widespread conversations. His latest utterances are calling for more respect to be paid to the Barbz Queen, the one and only Nicki Minaj. On Tuesday night, Ebro sent out a tweet that started the debate. In his post, the media executive wrote, "As this decade closes can someone put together a real celebration for Nicki Minaj? She brought women in Rap back!! Lil Wayne gave her the bounce pass & she took off… now look!"
The tweet got thousands of reactions, and screenshots of the post made its way to other social media platforms. A lot of fans who joined in on the conversation agreed that Nicki deserves to be recognized for paving the way. Even so, some fans are adamant that it would show a lack of regard for female rap artists that preceded the Young Money Barb.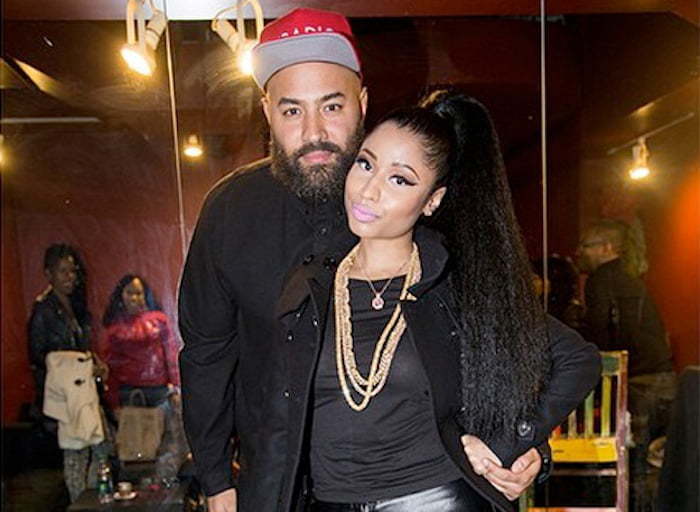 Nicki Minaj really came into the rap game strong, and her impact is undeniable. While it's important to acknowledge all the female rappers that kicked the door open for the current generation of female rap artists, let's not ignore the fact that "female rap" was hardly even a thing anymore when Nicki exploded onto the scene. As Ebro said, Lil Wayne put her on, and this was during a time when no other females were really representing in hip-hop with fire bars. She might not be the first-ever female rapper. Still, she is definitely the first to attain certain heights, achieve certain accolades, and most importantly, deliver impeccable rap verses that are ranked among the best in the game, not just in her gender.
One fan on Twitter had a strong rebuttal for the ones asking "What about Lil Kim?" when she wrote, "Why won't Kim fans acknowledge the long-ass Gap after Kim, Missy, Eve, the Brat, Left eye, and all the other second generation female rappers that came after the Queen Latifah's in the MC lyte's… Nicki brought it back after that Gap." Could she have said it any better?
As this decade closes can someone put together a real celebration for Nicki Minaj?

She brought women in Rap back!!

Lil Wayne gave her the bounce pass & she took off… now look!

— El Viejo Ebro (@oldmanebro) November 13, 2019