50 Cent is hyping up Nelly for allegedly taking Shantel Jackson from Floyd Mayweather.
It would be easy for fans to forget that 50 Cent is a Grammy-winning rapper, a respected actor, TV producer, and businessman. All of the accomplishments of 50's career are often overshadowed by his antics on social media. Fif finds any reason to troll other celebrities no matter who they are, but he is especially hard on Ja Rule, of course, and Floyd Mayweather Jr. He and Floyd are true frenemies and have had an up-and-down relationship over the last decade. But it looks like 50 will be the one to keep the feud going no matter what.
On Tuesday, the "In Da Club" rapper commented on a photo of rapper Nelly and his girlfriend Shantel Jackson, who also happens to be Floyd Mayweather's ex. Nelly and Jackson attended an event celebrating Motown's 60th anniversary and gave fans a cute couple goals pic on the gram. However, 50 Cent saw the positive moment and took the opportunity to do what he does best, throw shade at Floyd in the comments. "Fly sh*t, nelly you stole the champ b*tch," Fif wrote. "He just mad at me, that little n***a hate you.LOL."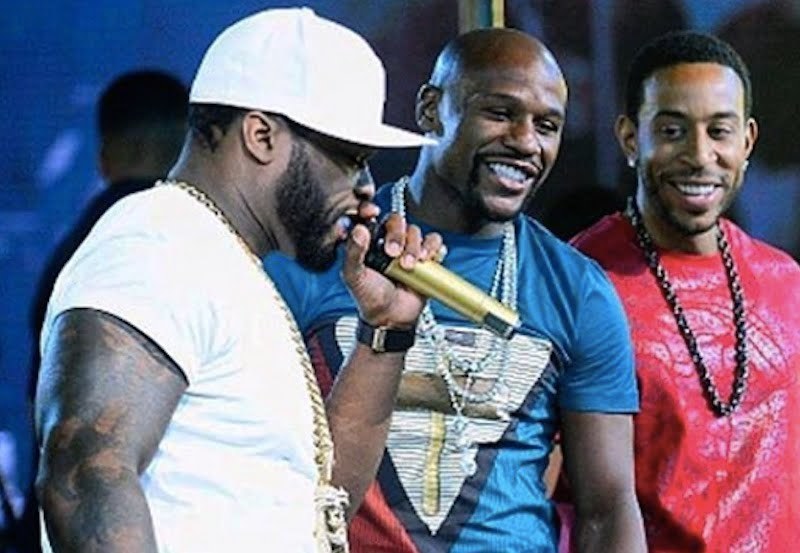 It doesn't appear as though Nelly or Shantel Jackson had any response, but the "Hot in Herre" rapper sure didn't delete the comment either. The couple has been dating since 2014 after Shantel broke off her engagement to Floyd. Nelly has been vocal about not exactly being Floyd's friend, which in 50 Cent's mind makes him an automatic ally. Fifty also took the time to big up boxer Gernvonta Davis for allegedly dating one of Mayweather's girls just last month. Clearly, he is on a roll with no end in sight.
Nelly and his girlfriend Shantel Jackson have been going strong for a while, perhaps 50 Cent should just let them live their best lives in peace.