Tory Lanez allegedly punched Love and Hip Hop: Miami star Prince at LIV nightclub in Miami.
It appears that Tory Lanez and music promoter Prince Michael Harty, who is a popular cast member on Love and Hip Hop: Miami, got into it in the club. TMZ published a video clip of the alleged incident that took place on Friday night at LIV Miami. In the clip, you can see someone resembling the Canadian rapper/singer bend over and said something to another man, but before you know it, he swung at the said man. It's unclear if the punch connected to the man's face, but a brawl ensued.
You can see the man falling backward after Tory Lanez fired a swift punch. The rapper didn't back off either; he sprung at the man he attacked as if he wanted to put more hands on him. Sources say security quickly intervened and separated the two men, but clearly, it could've turned into a violent incident. A rep for the club also told the site that their security broke up the fight. Both Tory Lanez and Prince were asked to leave the venue, and they both complied.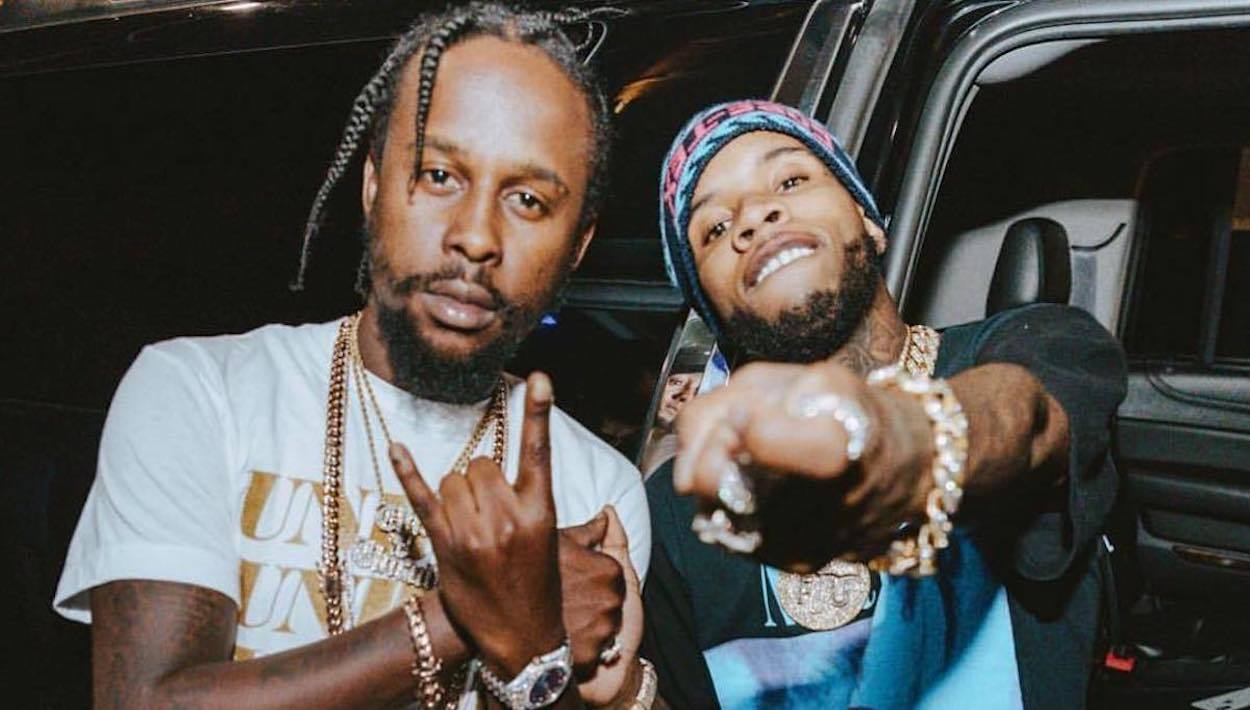 It's still unknown why the two men are beefing, but there are some chatters on social media among fans who are speculating that the feud might be stemming from some money owed. Nevertheless, this might not be the end of it since the two of them are popular in the Miami music scene.
Tory Lanez was also spotted performing on the stage after the incident went down. Police were also called into the scene, but neither of the two men was arrested. Perhaps by then, they had already left the club. Both Lanez and Prince have remained silent about the alleged fight, but something tells us that might not be for long.