Kylie Jenner and Travis Scott pretty much poured iced cold water on those Drake dating rumors.
Kylie sent Travis a wonderful flower arrangement for his annual Astroworld Festival which is a clear sign that the couple are back together after their brief split. Flowers have always been their thing, from Travis Scott covering her house in roses back in November 2018; a similar display of love and affection when Kylie's California home laced with flowers to kick-start her birthday back in August and who could forget the extravagant heart shape $10,000 floral arrangement that was done for Valentine's day.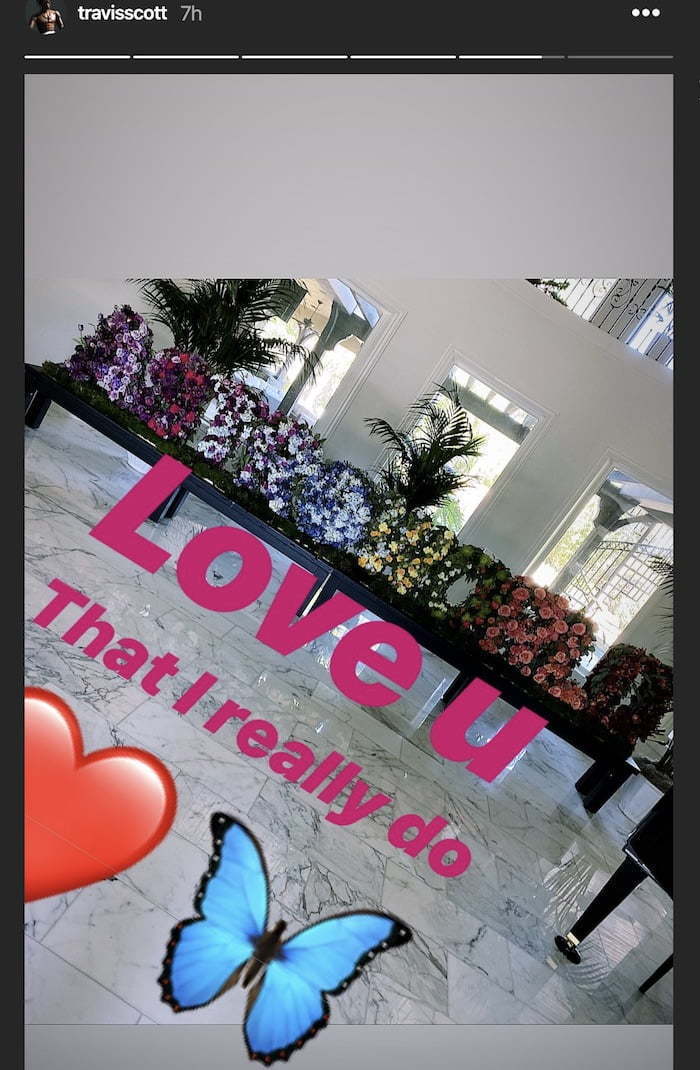 It seems the love between these two is still piping hot, or it could just be that Kylie Jenner is showing her respects to the father of her child. The post of Travis's story has the verbiage, "Love u that I really do." Sadly, we are not sure if this is that Kylie took a picture of the arrangement and captioned it telling him that she loves him. That seems like a long stretch, and it looks more legit to say that Travis took the picture and tagged it with the couple's signature blue butterfly emoji and a huge heart to express his love for Kylie.
Rumors have been circulating that the cosmetic princess has been linking up with Drake. However, a bunch of sources have concluded that her relationship with the OVO king is strictly platonic. Now that these Drake and Kylie dating rumors are put to rest, perhaps the 6 God can drop some new music without these annoying distractions.
Many fans want to see the two get back together, but others are a bit astonished at the fact that she sent flowers, and are taking it as nothing more than her showing respect and fulfilling her duties as the mother of their child.