The Game manager Wack 100 apologize for his controversial Nipsey Hussle statement, but then he seems to take it back and doubles down.
The former gangbanger who is the current manager for rapper The Game, Blueface, RayJ, and Scum Beatz was recently recorded, allegedly siding with Nipsey Hussle's shooter Eric Holder. The audio clip as been in circulation since October and has caused quite a stir among West coast personnel and the entire hip-hop community in general. Among his entire statement, he had this to say, "When it comes to the rules of gangbanging, he[Eric Holder] did what he was supposed to do when another gangbanger calls you a fa**ot, a pedophile or a snitch. You suppose to handle your business and can't nobody say that's wrong."
Eugene Henley, who is otherwise known as Big U, was Nipsey Hussle's manager before the rapper was shot and killed in front of his Marathon clothing store in Los Angeles.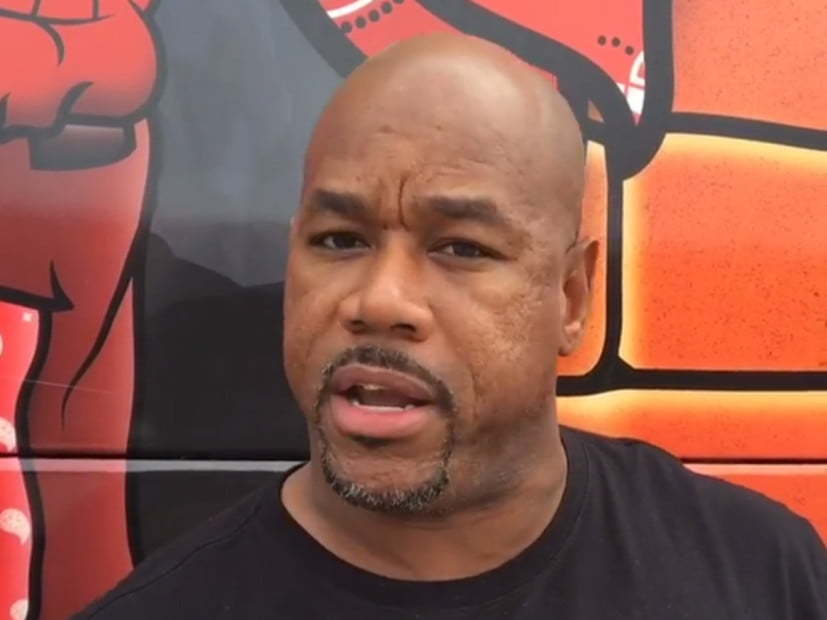 Wack also revealed that he received a call from Big U about the audio clip. Obviously, Big U made the stance of no ill-will against the slain rapper known to Wack, who has since publicly apologized.
His Instagram post went, "ALRIGHT YOU GUYS WIN, @BIGU1 CALLED ME AND SCOLED ME. ILL BE QUIET NOW." He captioned the post, "I'm back in my game room watching TV. You guys win #ImSorry."
Wack had this to say during a stint on the No Jumper Podcast, "Listen, I'm not a gang banger anymore," He continued. The bottomline is Wack 100 is saying that the rules of gangbanging are the rules whether you like them or not. Once you're a gangbanger you have to live and play by the rules even if you feel they're not right.
Wack came under heavy criticism for calling a majority of Nipsey's supporters fake, further reiterating that most of then only became supporters after his death. The rapper's death sent shockwaves through the streets of L.A., eventually leading to widespread peace rally between the gangs in his Crenshaw community.
"All these radio stations, all these people is all fake. I can speak on it because I was part of the Nipsey Hussle movement getting him his first multi-million dollar deal… You got a man who died with a million followers and no radio hit and no f**king platinum plaques. But because everyone start talking like it's a goddamn Popeyes chicken sandwich… So where was all these fans?… He didn't die an A-list artist. Y'all talking about he's a legend. If he's a legend why didn't y'all treat him like that when he was here?… I feel like Nipsey should have been a bigger artist personally. But where the hell was all you diehard fans when Nipsey needed you to support his product?"
During the appearance, he once again mentioned that he apologized because he respected Big U.