Chris Brown fans got more than just merchandise during his yard sale.
Chris Brown's major two-day yard sale at his Tarzana, Ca. home is wrapping up on Thursday, and fans walked away pretty satisfied customers. Hundreds lined up around the block and through his neighborhood to purchase the singer's personal luxury designer items at a discounted price that Chris was selling right on his front line. Fans told TMZ that they only spent hundreds on thousands of dollars worth of clothes and shoes from Breezy's closet, and one of those fans got a little more than what she bargained for.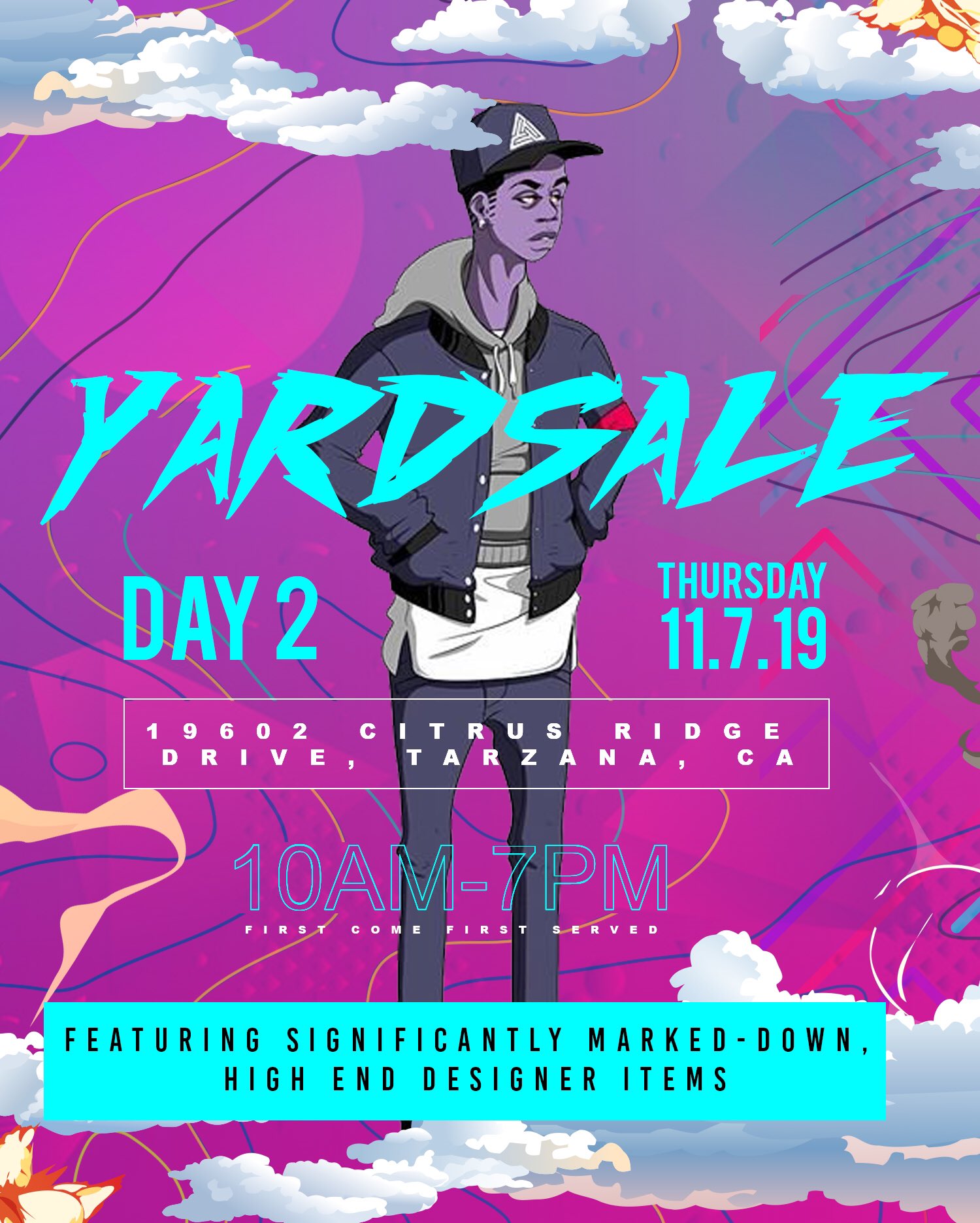 According to the site, a woman found a pill bottle containing a small amount of marijuana in the pocket of a hoodie she bought at Chris Brown's garage sale. Of course, weed is legal in California, so there was no harm done, but it is pretty hilarious to find that type of bonus gift in a sweatshirt. The canister was labeled "Panda Smoke," and knowing how Chris gets down, it is sure to be some high-quality mary jane. The buyer sent a photo of the drugs and the hoodie into TMZ, which bore the name "Tumbleweed" across its chest, appropriately so.
The massive yard sale that incorporated dozens of tents worth of items went on smoothly, despite attempts from LAPD to have it shut down on Wednesday. Cops went toe to toe with the "No Guidance" singer's legal team over whether or not he needed a permit to host the sale. The answer was no, and fans gave the police nothing else to really worry about. Photos and videos show shoppers walking away with piles of clothing that we are sure they will either wear or sell back online to others who don't live in the Los Angeles area.