21 Savage has finally addressed those hilarious memes from his ICE arrest in a snippet of a new song.
Is it 21 days til Christmas as yet? Nope, it's just 21 Savage getting his fans feeling all festive with the preview of a new track. Festive may be the wrong description as the rapper sets out to address the pretty serious matter of his ICE detainment, which took place in February of this year. The rapper whose official name is Shéyaa Bin Abraham-Joseph is a British citizen and was being detained by authorities for overstaying his time in the states from 2005. It seems the rapper did submit documents to become a legal citizen in 2017; therefore, the arrest was not necessary.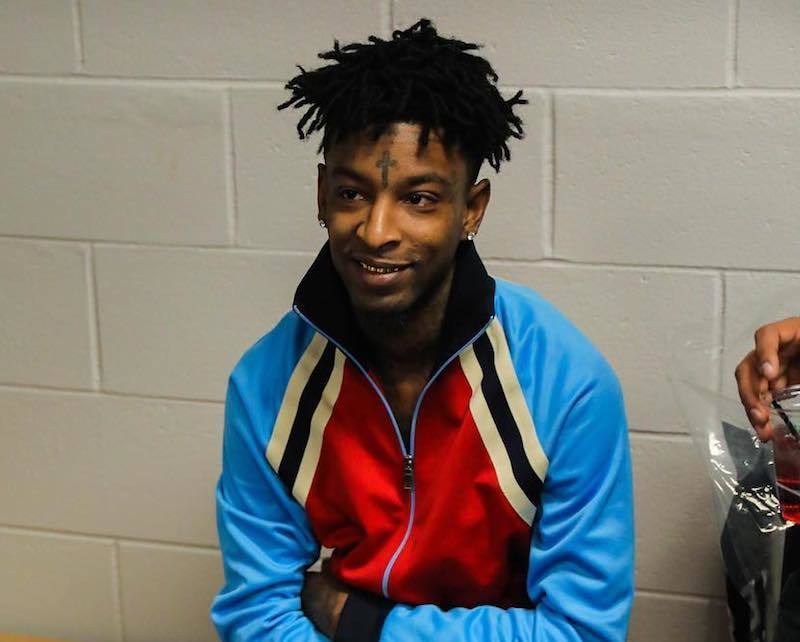 Quite a few jokes and memes surfaced online when it was discovered that the artiste hailed from England. For lack of a better word, the jokes were pretty savage. They ranged from 21 getting a spanking from the queen upon his arrival to the UK to the rapper being dressed as an archduke. 21 Savage mentioned that the memes did not affect him. However, it seems the Atlanta based rapper is set on making his claim as a true American citizen in this latest preview.
The most snippet he released has him rapping in a car, "They keep talking that UK Sh*t like I don't got AK's / Like whenever I see these motherf**kers I ain't spray spray / Pull up in your hood ni**a 911 ya'll better call mayday / from Glenwood … Ya'll know we don't play play."
The rapper kept his word to give his fans some heat from his new album, and it seems this latest preview may just be it. What are your thoughts on his latest preview?