Megan Thee Stallion isn't letting her feud with her makeup artist go lightly.
Houston hottie Megan Thee Stallion has shown her fans nothing but a fun-loving, light-hearted personality. Fans of the "Fever" rapper's open, party-girl persona have grown to love it, and we have yet to see any controversy or negative energy surrounding the rising star. But one person in her own camp tried to push her to her limit when Megan's makeup artist publicly accused her of stealing his credit late last month. And now, the MC is taking a legal route to ensure that it doesn't happen again.
The argument between Thee Stallion and her MUA played out on Instagram in the comment section under a preview of Megan's feature in Vogue Magazine. In the video, Megan discusses how she taught herself how to do her own makeup, but her MUA, Akil McCoy, insisted that he helps her out, and she never gives him public recognition.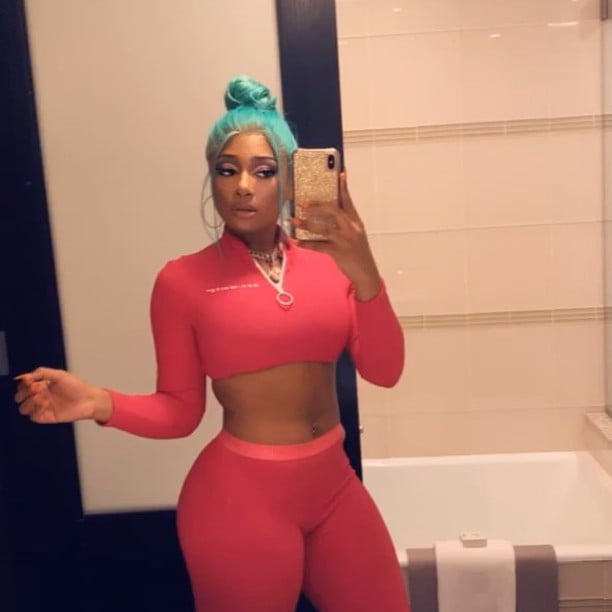 "You filled in your eyebrows and put on your lighter MAC powder when I was done," he said, insisting that Megan didn't really beat her own face. "This is not a makeup war I always do your makeup and never get credited. That is hurtful." Megan quickly clapped back and told him that the conversation could have been had through text if he felt so strongly about it, and apparently, her legal team agrees.
According to documents obtained by TMZ on Monday, Megan's lawyer sent Akil a cease and desist letter in response to his public comments that allegedly violated his non-disclosure agreement. The letter demanded that Akil delete his comments and refrain from speaking about him and Megan's personal business or relationship, whether it be positive or negative. Megan's legal team threatened to sue Akil for violating the NDA if another incident like that occurs.
The move is understandable because, at this point in Megan's career, her image is everything, and she can't afford any PR nightmares. It will be interesting to see if the two continue to work together after tons of fans and MUAs everywhere offered to work for Megan and take his place for acting out.