If there is one member of Jamaica's Dancehall fraternity who is happy about a potential onstage lyrical showdown between Jada Kingdom and Shenseea, it is Foota Hype.
The veteran selector did not even get out of bed, wash his face or brush his teeth this morning, according to him, before he went on his live Instagram Feed to rile up fans to demand, among other things, a resurrection of Sting to facilitate a clash between the two feuding women, spawned by Saturday night's Red Bull Culture Clash event at the National Arena in Kingston.
"Dis look like Christmas a guh nice; dis look like wi a guh get a serious r**sclaat war from di ooman dem inna di mawnin yah. It look like December a guh tun up enuh. A wonda if mi haffi guh book one a dem fi mi party," the ecstatic selector said.
At Saturday night's Culture Clash Shenseea had thrown lyrical barbs at Jada Kingdom, who came out in attacking mode this morning with a diss track dubbed 'Shen Heng", which she penned and recorded less than 48 hours after her arch-rivals onstage attack at the jam-packed arena.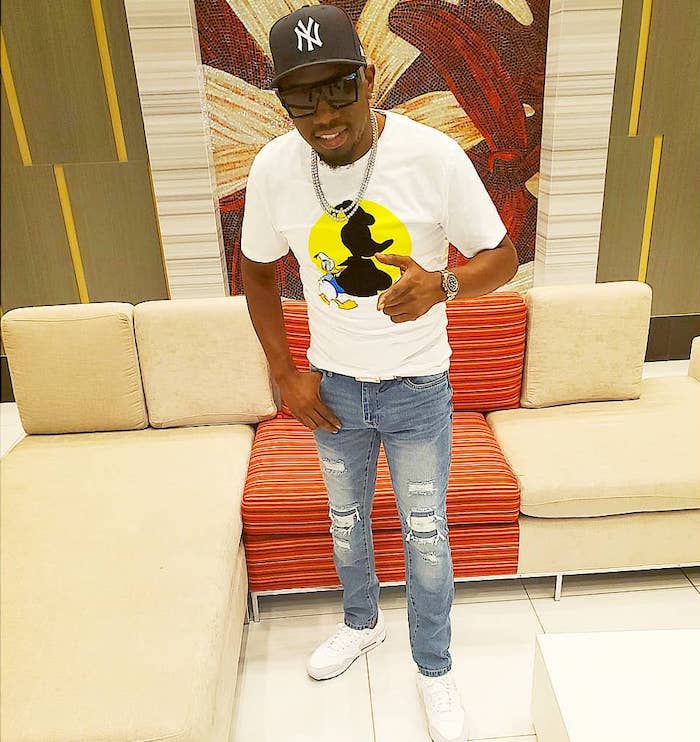 Foota told his followers he was over the moon about this dew development in Dancehall, which he said a few weeks ago was getting boring due to the shenanigans of the upcoming male artistes such as Jahvillani, Squash, and others.
"People, mi can't even sleep. Unuh nuh si how early mi up; mi like it. Yow Shenseea, yuh haffi come duh back Jada enuh, beaw di way how Jada a class yuh enh. And did Red Bull Clash yah, it come like a seh a deh suh di final vexation gwaan now," Foota pointed out.
"Mi nuh hear Shenseea from mawnin. Somebaddy wake har up. Oonu guh knock har door and tell har seh di war is on. Shen Heng. Wake up. Me like dis. Di way Jada a gwaan, Shenseea haffi answer dis. Shenseea yuh haffi answer dis. Hey Shenseea, memba a you seh no gyal caan see yuh and cause problem. Memba yuh seh dat enuh dawg. Memba a you seh a gyal haffi see yuh and wanda if a you dat enuh. Di time is now. The war is on," Foota said in goading the artiste.
"Yow wi need da clash yah inna wi life. A lang time wi nuh see a good clash, much less a female clash. Wi need dis motherf*cking clash right now. Romeich, when di people dem call fi di clash, nuh badda deny di show. Julian, when di people dem call fi di clash, nuh badda deny di show. B*mboclaat mi excited!" he added.
Foota said while he could not predict who would win the onstage clash should one take place between the two women, which he has dubbed "clash of the cl*ts, he was hoping there will be no interference or blockage from their management.
"Mi hope di two manager dem nuh f*ck up di war enuh. Caw it can mek dem artiste bigga. Clash mek artiste bigga and richer. Mi into it, mi waa si dem war yah," he said excitedly.