Battle lines are drawn between dancehall divas Jada Kingdom and her former friend Shenseea.
The Shenseea vs. Jada Kingdom war is becoming a classic case of what can happen when friends become enemies. Shenseea threw down the gauntlet on Saturday night at the Red Bull Culture Clash at the National Arena in Kingston, where she ripped into Jada, spewing disparaging lyrics about her vagina, and questioning her abilities as an artiste. But Jada appears to have been in revenge mode. It seems like she spent the entire Sunday in the studio cooking and went into her lyrical arsenal as she fired back this morning with a vicious dis track dubbed 'Shen-Heng' which up to 11:00 has racked up just under 35,000 views on YouTube. The singer used the two-minute song to tear into her former friend, in a bold attempt to rip Shenseea's reputation and street creds to shreds.
"Di gyal a sell har mouth from QQ a sing 'Betta mus come'/ An all now mi can si weh di b*tch a run dung / Anybody can f**k it an dem na haffi have no fun / Shi friendly an dumb, shi wi dweet fi di fun," Jada sang on a trap beat," Jada Kingdom spits.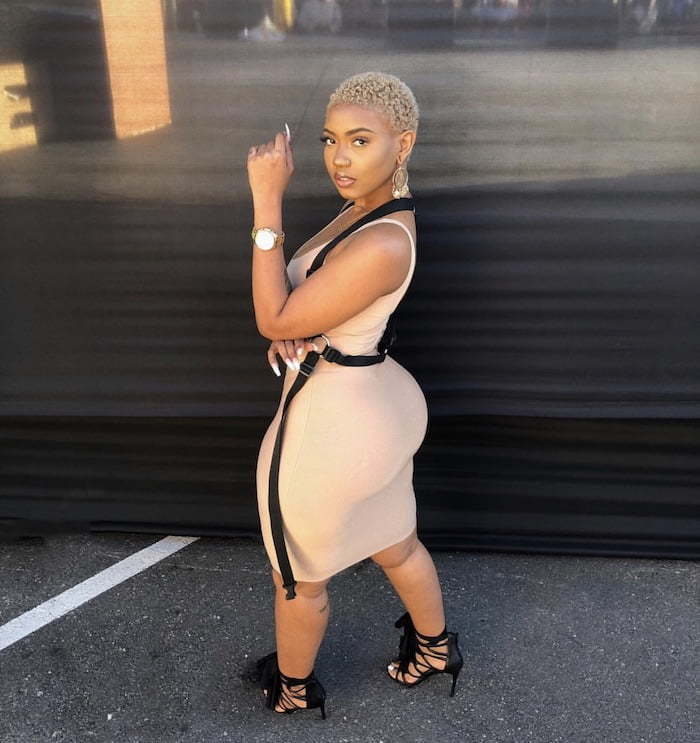 Her lyrical assault on the "Blessed" artiste did not end there, as Jada reeled out how Shenseea ran and hid when she saw her in the airport. She branded her a coward and a groupie who provokes people and then hides behind her security guards. The graphic accompanying the song also showed a photoshopped pic of Shenseea with a hangman's noose around her neck.
"Shen still a get heng in front a har maaga fren / Mi nuh back from no gyal, caw mi nuh weak fi defence / Di only ting weh rough bout yuh is yuh gunman voice / S*ck cocky fi di feature, yuh naw no choice", she ranted in the song," Kingdom rhymes over the catchy beat.
"Breast dem look like squeeze up bun yuh f**k," she also said in one of her provocative lines, in reference to Shenseea's boobs, which she claimed is sagging.
It was evident the dislike for Shenseea knew no bounds, unmistakable in the line: "All mi know one condom coulda prevent you, crosses."
"Yuh likkle lame freestyle neva move mi," she said in reference to Shenseea's jab on Saturday night in which she told her audience to "tell dutty Jada Condom fi stop call up mi name' and then spewed profanities at the Banana artiste, claiming that "Jada yuh h*le big" and "Banana too small.'
Shenseea, during her performance at the Red Bull Culture Clash, while representing Romeich Entertainment, had also poured scorn on Jada's accomplishments as an artiste, deejaying that "Jada betta yuh lef di music, try tun a actress… Yuh lame."
The two had been trading insults from as far back as May after Jada took exception to Shenseea's response to a cousin of hers who had ridiculed the "Blessed" deejay over a hairstyle. The public spat has been played out on Instagram, and overtime led to the current situation.