Cardi B doesn't want teenagers making the same mistakes she did.
Bronx rap superstar Cardi B has been nothing but an open book to her fans on social media, a quality that has shot her into stardom well before her music career. And even now that she is one of the biggest pop stars of this period, the "Money" rapper still has no problem sharing her personal life and even stories from her past. Cardi took a trip down memory lane over the weekend, posting throwback photos of herself from her infamous stripping days. She also pulled out some pics of her as a teenager and shared an important message to her young fans.
"15 year old Cardi …Dear little girls don't smoke cigarettes or weed trying to look cool for the seniors cause you really gonna grow up and see how dumb you look doing it," Cardi said on Twitter Sunday night along with three photos of herself, one of which she is smoking a cigarette in. "Seriously tho what was I thinking? anyways naaa my mustache was too much," she said.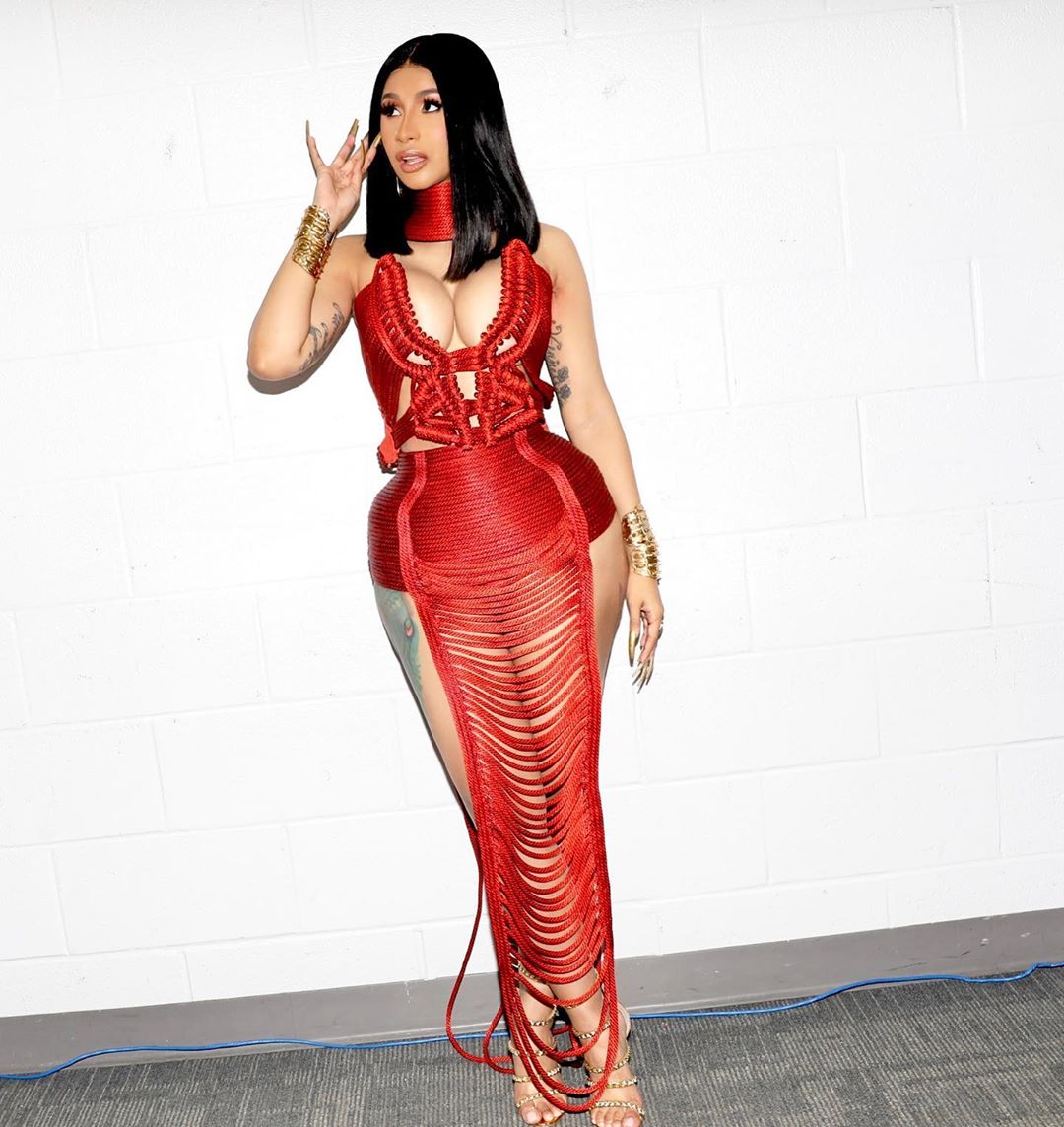 Fans immediately began to comment on her glow up and admire how far she's come since blowing up with her record-breaking single Bodak Yellow in 2017. But of course, there were some folks that had a negative response to Cardi's words of wisdom. "Cardi do you be hearing the things that comes out of your mouth?," one fan wrote. But in true Cardi fashion, she had a quick comeback and doubled down on her statement. "YES! Very clear," she replied. "I was a teenager and I used to smoke like ALOT OF TEENS and now I'm telling teens that smoking while you under 18 really make you look stupid and ADULTS really think you look STUPID !"
The Invasion of Privacy MC has been vocal in the past about not trying to fit into the mold of a role model for young girls and promising always to be her authentic self. But it seems as though this was a lesson she didn't mind passing on to her teenage fans.
15 year old Cardi …Dear little girls don't smoke cigarettes or weed trying to look cool for the seniors cause you really gonna grow up and see how dumb you look doing it ???Seriously tho what was I thinking??????anyways naaa my mustache was too much ???? pic.twitter.com/BcaeJt3qTC

— iamcardib (@iamcardib) November 4, 2019
YES! Very clear I was a teenager and I used to smoke like ALOT OF TEENS and now I'm telling teens that smoking while you under 18 really make you look stupid and ADULTS really think you look STUPID ! https://t.co/GR2wwfLg3n

— iamcardib (@iamcardib) November 4, 2019