50 Cent went savage on Naturi Naughton and then apologized after she claps back.
You can always count on 50 Cent to bring some humor to the Gram, but ever so often he hit on someone close to home like his Power co-stars Omari Hardwick earlier this week and now Naturi Naughton. The G-Unit rapper posted a hilarious meme that comprised of a screenshot from Power season 6 episode 9 when Ghost (Omari Hardwick) used his fingers to tap Tasha on her forehead. Fif then shared a recent photo of Naturi's forehead taken from a photo she posted when she accompanied him to Washington D.C. recently, where they both met with Nancy Pelosi for some secret talks.
"POWER never ends, Ghost f**ked up the edges. LOL," the rapper/actor wrote. While Hardwick has remained silent, Naturi hit back saying, "Umm… mean much @50cent Don't I make you look good every Sunday night? But cool," she wrote.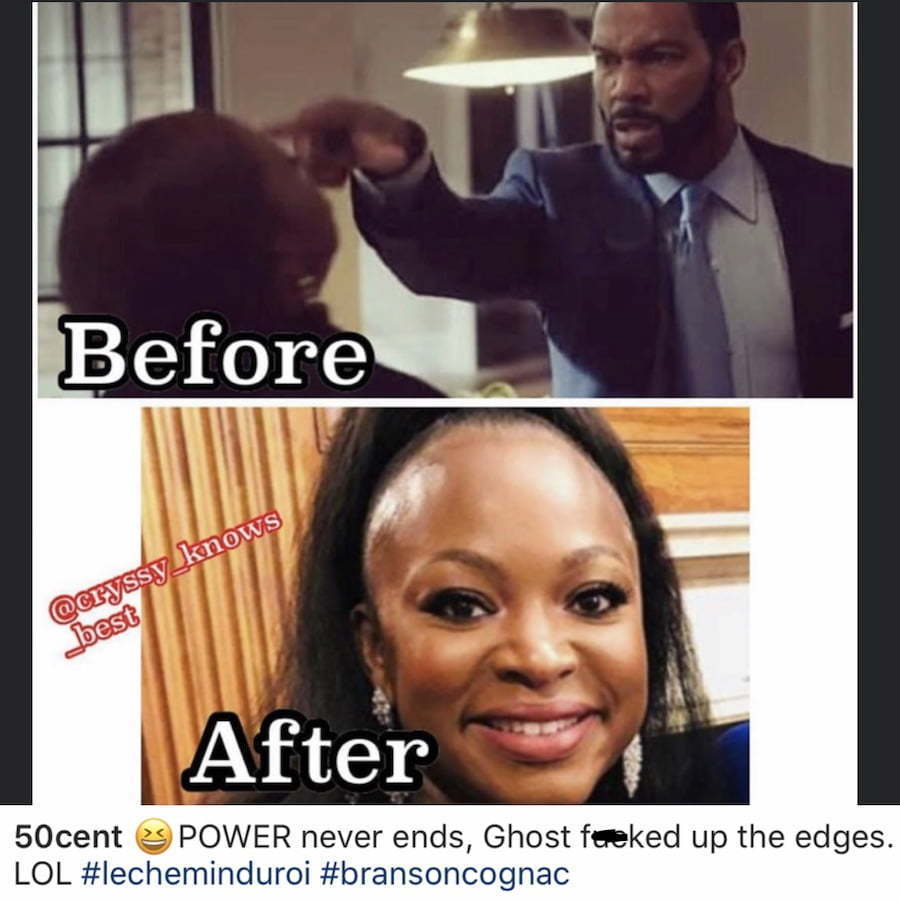 50 Cent shared what she posted on her IG Story and apologize even though it doesn't seem all that sincere. "Yes you do a great job on the show @naturi4real. I'm sorry if I hurt your feelings," he wrote. Some fans of Power also agreed with Naturi's statement saying that was a bit mean of Fif to troll her like that. "Yes that was very mean of you but not as mean as what the hair stylist did to her. That's my girl but please fire the hairstylist," one fan wrote.
Maybe her hairstylist needs to get fired, but it could also be the angle the camera shot the photo from.